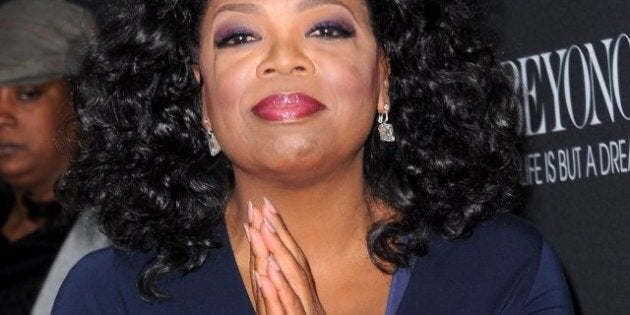 Oprah Winfrey wowed and mesmerized a Saskatoon audience on Sunday night but there was one small group of long-time fans that just weren't feeling the love.
"Amazing. I was so happy that I was able to come here," Marva Angela-Walker, who drove in from Regina to catch Oprah, told the CBC.
But there was one group of Saskatchewan residents that wasn't been able to make itself heard over the furor from the thousands of elated fans.
Story continues after slideshow
Residents believe if the host was to mention their plight, it would be enough for the town to raise the $50,000 it needs to pay off their debts and prevent the village from being swallowed up by surrounding municipalities, the Journal said.
The tiny town has some small town fundraisers lined up but believe that the awareness raised by a mention or tweet from Oprah may be enough to pull Love from the clutches of heartbreak, the Journal reports.
Love has been making news for decades thanks to its post office, which in 1984 commissioned an official cancel stamp - a stamp used by postal services to mark over a postage stamp - in the shape of a teddy bear and heart, as it commemorates the town and its namesake.
Since then, the town says its post office has received thousands of pieces of mail from all over the world from people wanting to give a loved one a rare and obscure romantic keepsake from far away.