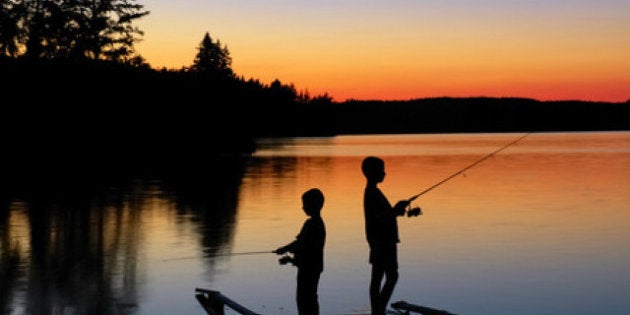 Good food, good company and amazing tunes are the essential ingredients to any summer gathering, and this year, music aficionados are in luck. This summer is promising to be one of the best for music, with tonnes of good tunes currently gaining in the charts and several much-anticipated albums dropping before or during the summer solstice. Get your Apple iPod ready - here are some of our picks for the best albums this summer.
STORY CONTINUES BELOW SLIDESHOW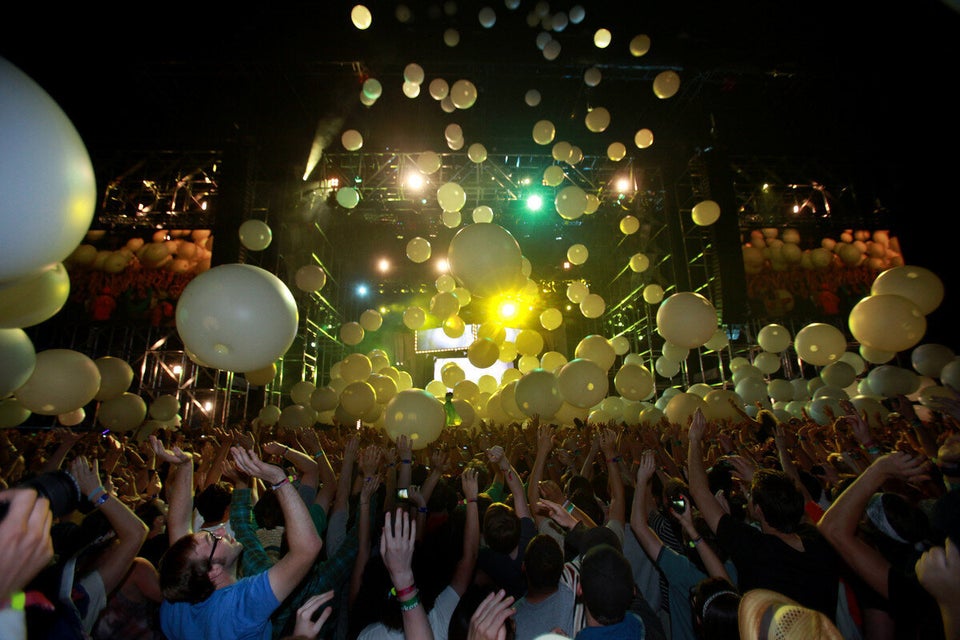 Summer Music Playlist: Sounds Of Summer
Since their reunion in 2007, Irish alternative rock group My Bloody Valentine has been delighting fans all over the summer music festival circuit. Now they're due to release their first studio album since 1991's Loveless. While it's not exactly clear what date the album will be released, frontman Kevin Shields confirmed that the new album is done and will be available via his website soon.
Nick Cave and the Bad Seeds
This London-formed Australian band got their start way back in 1983 and after a bit of a hiatus while Cave fronted Grindermen, they're back with their 15th studio album Push the Sky Away. Forgive the intentionally hideous grammar and check out the mellow and funky song "We no who u r" while you chill out under the stars.
Perhaps the most hotly-anticipated album this year comes from Canada's most beloved indie band, Arcade Fire. While it's not clear exactly when the new album will be released or what it will be called, we do know that it's being produced by LCD Soundsystem's James Murphy so it promises to be one of their best yet – provided it's possible to even top their phenomenal previous releases.
While Alt-J's album technically belongs in the 2012 category – An Awesome Wave was released in May of 2012 – it's only recently that the British quartet has been getting the big-name attention it deserves after the song "Buffalo" was featured in the film Silver Linings Playbook. Impress your friends by adding this stellar LP to your collection.
This indie band from New York City received rave reviews on their 2009 album It's Blitz, and it looks like their upcoming release – Mosquito – may be headed for a similar fate. The album, produced by Nick Launay, Dave Sitek from TV on the Radio and James Murphy from LCD Soundsystem, is described as "a feel good, food for the soul, chicken soup for the ears Yeah Yeah Yeahs record – which doesn't mean easy listening – it means kind of raw, kind of chaotic, kind of dreamy," according to a press release from vocalist Karen O.
If you've spent countless hours chair dancing to catchy tunes like "Lisztomania" and "1901," you'll be psyched to hear that the newest release from this French group is set to drop in April. And, if the popularity and success of their last album, Wolfgang Amadeus Phoenix, is any indication, this upcoming LP is one that's going to be on your playlist for a long time.Check out a Daft Punk-esque sample of what's in store from the album, entitled Bankrupt!, here.
Canada's favourite musical twins came out with their seventh LP at the end of January amidst much hype, especially since the indie darlings from Calgary ditched their more alternative roots in favour of an electro pop-oriented album, complete with catchy choruses and slick synthesizer rifts. Check out the track "Closer" for a sample.
Dave Grohl sure gets around. From Nirvana to Foo Fighters to Them Crooked Vultures to Queens of the Stone Age, he's been called the busiest man in Rock n Roll for a reason. And yet, he somehow found time to direct a movie and assemble a sound track that reads like a "who's who" of the music industry. Big names like Trent Reznor, Rick Springfield and Stevie Nicks all feature on Sound City: Real to Reel, which is due out in March.
Macklemore and Ryan Lewis
The Heist, the debut album by rapper Macklemore and producer Lewis, was released back in October 2012, but it's been such a hit that it's sure to be on repeat throughout summer 2013 so be sure to jump on the bandwagon. Check out the hilarious video for the awesomely catchy song Thrift Store to see what all the hype is about.
Love Radiohead? Then you've no doubt already checked out Atoms for Peace, which features Radiohead's Thom Yorke and Nigel Godrich, not to mention Flea from the Red Hot Chili Peppers and Joey Waronker of Beck and R.E.M. It's an interesting combination that can clearly be heard in their music, which sounds a lot like Radiohead but with a little more rhythm.
Even if you don't know the amazing Azealia by name, chances are you've heard her single 212, which was a YouTube hit and is receiving widespread radio play. It's no surprise, then, that fans are eagerly awaiting the first studio album from this talented 21-year-old rapper. It's set to be released in February, so make sure you download it – it's a surefire dance-floor starter.
His rich and dreamy 2011 album Smoke Ring for my Halo received plenty of praise from critics, so it's no wonder that the upcoming Wakin on a Pretty Daze is hotly anticipated. Produced by the renowned John Angello, who's also worked with Dinosaur Jr. and Sonic Youth, you can expect plenty of soulful guitar from Vile, who's also well-known as the frontman for The War on Drugs.
Although their last album was released back in 2010, chances are you still have the catchy tune "Holiday" stuck in your head two years later. Well, get ready to have some new material to hum along to – the indie rock foursome from New York City will be releasing a yet-untitled third studio album this year in time for your annual road trip.
Imagine Dragons is another group who were a big sound of 2012, but they've made such waves in the past year that they're sure to make it onto your 2013 playlist as well. Not convinced? Download songs like "It's Time" and "Radioactive" and you'll understand why this group from Las Vegas has been selling out shows throughout the world lately.