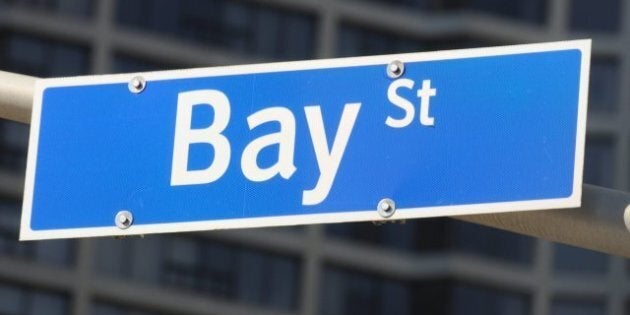 UPDATE: The Canadian dollar tumbled more than a cent and the S&/TSX composite index lost more than 300 points on a day when economic data was leaving traders in a foul mood even before news of explosions at the Boston Marathon.
The Canadian dollar tumbled more than a cent U.S. on Monday amid a massive sell-off in gold and data showing the Chinese economy growing slower than expected.
The commodity-sensitive loonie closed almost at the lows of the session, falling 1.12 cents to 97.52 cents US as prices for oil and copper also fell sharply.
Gold had one of its worst days on record, falling 9.2 per cent, or more than $140 per ounce, to $1,395 (U.S.) per ounce.
The loonie had been declining all day, but started to fall more steeply in the mid-afternoon as news began to filter in of multiple explosions at the site of the Boston marathon.
The Toronto stock market came in for another negative day, with the S&P TSX index dropping 332 in the largest one-day drop since last June, and bringing the TSX to its lowest levels since November.
The Canadian Press reports:
TORONTO — The Toronto stock market moved further into negative territory for the year Monday, tumbling about two per cent as commodity prices sold off in the wake of data showing much weaker than expected economic growth in China.

The S&P/TSX composite index plunged 332.71 points to 12,004.88 in its biggest one-day tumble since last June and the lowest close since mid-November.

In addition to the pressure on oil and industrial metals, gold prices deepened a sell-off that started last week, falling to its lowest levels in over two years. The June contract on the New York Mercantile Exchange closed down $140.30 at US$1,361.10 an ounce, its lowest close since Feb. 11, 2011 and came on top of a $63 drop on Friday.

"I think you're getting some panic selling right now,'' said Frank Fantozzi, CEO of Planned Financial Services, a wealth management firm in New York.

"People who have been holding on to gold expecting a rebound are now thinking, 'I better get out.'''

China's economy grew by 7.7 per cent over a year earlier, down from the previous quarter's 7.9 per cent. That fell short of many private sector forecasts that growth in the world's second-largest economy would accelerate slightly to eight per cent.

"We've been getting the 7.5 figure from Chinese policy-makers (and) I think the markets kind of prevailing notion was that if they're saying 7.5, it will likely be eight per cent,'' said Craig Fehr, Canadian markets specialist at Edward Jones in St. Louis.

"So the fact that we're kind of splitting the difference here is a little disappointing to the market, no question.''

Signs of slowing growth also punished U.S. indexes as the Dow industrials lost 265.86 points to 14,599.2, the Nasdaq declined 78.46 points to 3,216.49 while the S&P 500 index was down 36.49 points to 1,552.36.

China has been a main pillar of support in helping the global economy recover from the recession caused by the 2008 financial collapse. Demand from China has helped lift commodity prices and in turn energy and mining stocks on the resource heavy TSX.

The TSX gold sector was down about nine per cent, further punishing a sector that was already down almost 30 per cent year to date.

Barrick Gold (TSX:ABX) continued to slide on the TSX. It fell $2.64 or 11.51 per cent to C$20.30 _ its lowest level in at least a decade _ on heavy volume of 11 million shares. The slide added to a loss of 15.45 per cent last week, which means that Barrick is no longer the world's largest gold miner by market cap, having been overtaken by Goldcorp Inc. (TSX:G). Goldcorp faded $1.69 to $28.38.

The energy sector fell four per cent with the crude contract on the Nymex down $2.58 to US$88.71 a barrel. Canadian Natural Resources (TSX:CNQ) gave back $1.43 to $29.85 while Cenovus Energy (TSX:CVE) lost $1.39 to $29.04.

The industrials sector was also a source of major weakness, down 2.14 per cent with Canadian Pacific Railway (TSX:CP) down $4.18 to $121.43.

Financials were also lower with CIBC (TSX:CM) off $1.14 to $77.02.

The fall on the TSX adds to what is already a lacklustre year on the Toronto market. As of Monday's close, the TSX was down per cent year to date.

The Dow industrials and S&P 500 have been smashing one record after another, and even with Monday's selloff, the Dow is still up 11.4 per cent year to date while the S&P is ahead 8.8 per cent. However, there has been much speculation that the New York markets were ripe for a retracement after rising so far so fast.

The TSX Venture Exchange closed below the 1,000-point threshold, falling 64.36 points or 6.29 per cent, to 958.26.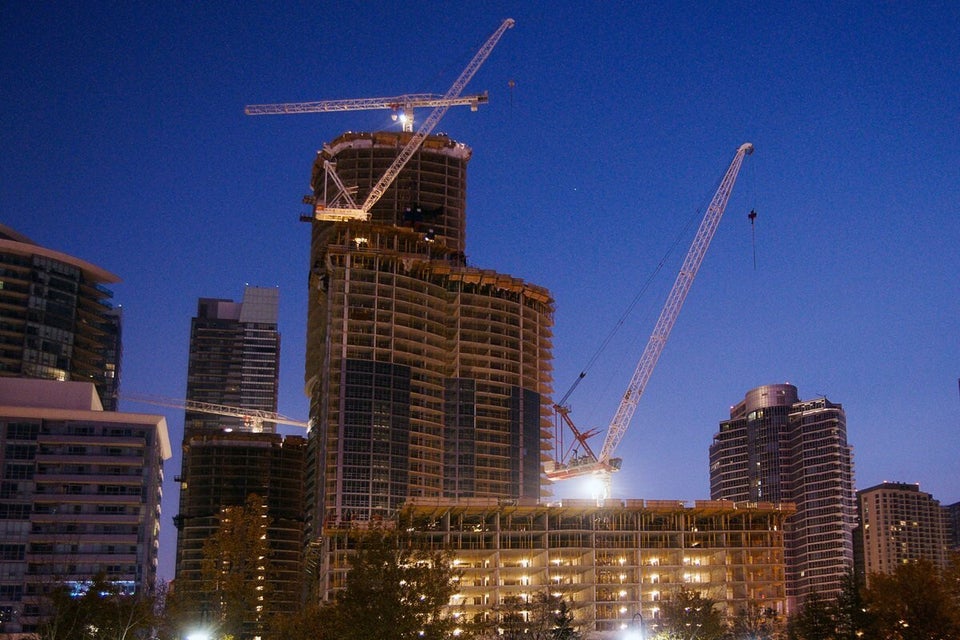 Danger Zones For Canada's Economy 2013