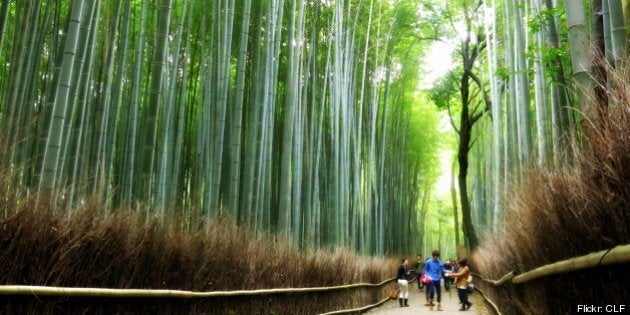 Earth Day is here and with it comes a gentle reminder of how beautiful, yet fragile our planet really is.
But between the reminders of reducing your carbon footprint, the abnormal and volatile weather and warnings of climate change, that message of "hey, Mother Nature, you're looking pretty great today" can easily get lost.
So to commemorate Earth Day this year, HuffPost Canada Travel has rounded up some of the world's greatest and greenest destinations to check out while they're still here. They're a mixture of parks, forests, valleys and terraces but they're all stunning in their own way. And they're not destinations travellers can find around the corner either. From the English Garden of Assiniboine Park to the Periyar Wildlife Sanctuary in India, these destinations may just make you green with envy with their gorgeous greenery.
15 Places With Breathtaking Greenery. Slideshow text follows for mobile readers.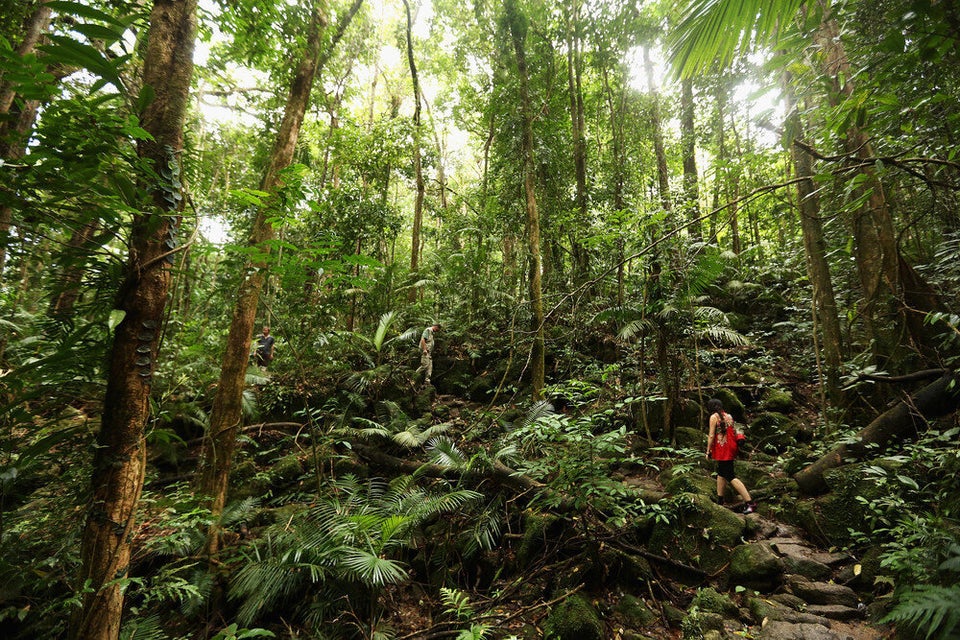 15 Places With Breathtaking Greenery
Daintree Rainforest, Queensland, Australia
The Daintree Rainforest holds the title as the world's oldest rainforest and spans nearly 1,200 square km across the northern part of Queensland.
Palatinate Forest, Rhineland-Palatinate, Germany
The forest spans over 1,700 square km and is one of Europe's largest forests. It's also a designed UNESCO Biosphere Reserve when combined with France's Vosges range. Together, they feature nearby ancient ruins, castles, wine tours as well as outdoor recreation for tourist visiting the area.
Central Park, New York City, The United States
New York may be thought as a concrete jungle but inside that jungle lies a centre of greenery. Even if you've never been to New York City, there's a good chance you've seen photos of pictures of people in Central Park cycling, strolling, rollerblading, ice-skating or picnicking — it's just that iconic.
Sagano Bamboo Forest, Kyoto, Japan
Looking for some calm with your dose of greenery? The Sagano Bamboo Forest has your fix. The forest features walkways that are ideal for walking or cycling through the bamboo groves. The forest is at its best when there's a light breeze which allows the stalks to sway back and forth.
English Garden Assiniboine Park, Winnipeg, Canada
For travellers looking for a taste of the United Kingdom without crossing the pond, Winnipeg's English Garden at the Assiniboine Park might just do the trick. The garden takes on winding paths and unstructured garden beds to mimic the style of an English garden.
Jiuzhaigou Valley, Sichuan, China
Located 450 km north of China's Chengdu City, this 30,000 hectares forest isn't just a sea of green. It's also a rich pallet of white mountain caps which form into rushing waterfalls that empty into a stunning blue basin of lakes.
Garden Of Versaille, Paris, France
Travellers visiting the Chateau de Versaille will also want to spend some time navigating the palace's stunning garden that stretches across 800 hectares.
Ifugao Rice Terraces, Ifugao, The Philippines
Found in the Ifugao region of the Philippines, the rice terraces represent a harmony between humankind and the environment as locals have struck a balance between farming the land for rice, yet somehow maintaining the natural beauty for over 2,000 years.
Monteverde Cloud Forest Reserve, Costa Rica
Periyar Wildlife Sanctuary, India
Found in the southern region of India, this wildlife sanctuary also functions as a national park. The sanctuary covers 350 square km and is known to house tigers and elephants.
Sherwood Forest, Nottinghamshire, England
Robin may have been a legend but Sherwood Forest isn't. This English forest covers just over 423 hectares and is home to the famous Major Oak tree, once said to be Robin Hood's hideout.
Redwood National Park, Crescent City, The United States
The forest's redwood trees are this Californian park's main attraction. Travellers looking for more than some of the world's largest tree trunks to look at can also make use of the park's many hiking trails or spend the night camping under the forest canopy.
Drakensberg National Park, KwaZulu-Natal, South Africa
The Great Bear Rainforest, Vancouver, Canada
What's your favourite place to experience nature? Let us know in the comment section below or on Twitter.