Wearing a chic, green tweed Mulberry coat, the 31-year-old gave us the best look we've seen yet of her growing belly. And just like the cute flower buttons on the coat, Kate was also in bloom.
In true British style, the mum-to-be accessorized with a Whiteley Cappuccino pill box hat, a nude-coloured clutch and diamond earrings.
Fashion wasn't on Kate's mind when she attended the event; the Duchess, who volunteers with the Scout Association and recently put her scout's skills to good use at a training session last month, met with Chief Scout Bear Grylls, the star of the TV show "Man vs. Wild".
Royal-watchers are probably pleased that they can finally see Kate's growing belly. Kate has barely shown a hint of a bump for most of her pregnancy because it turns out that small pregnant bellies run in her family.
See Kate's growing baby bump: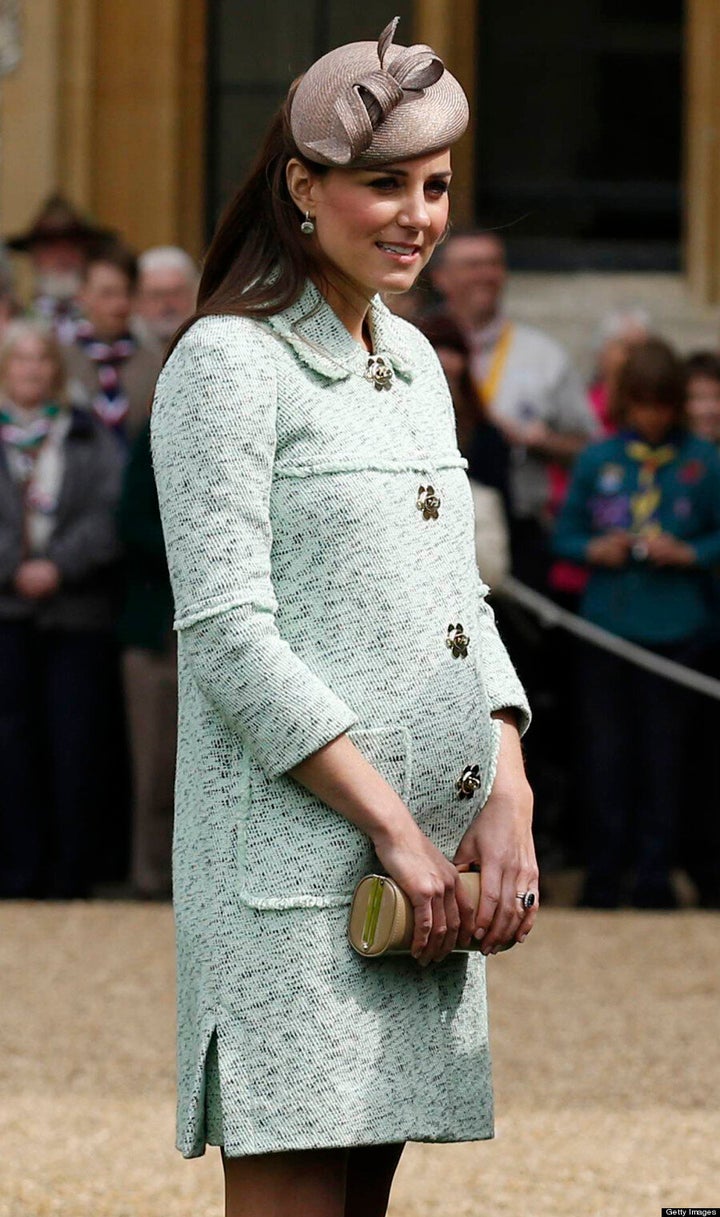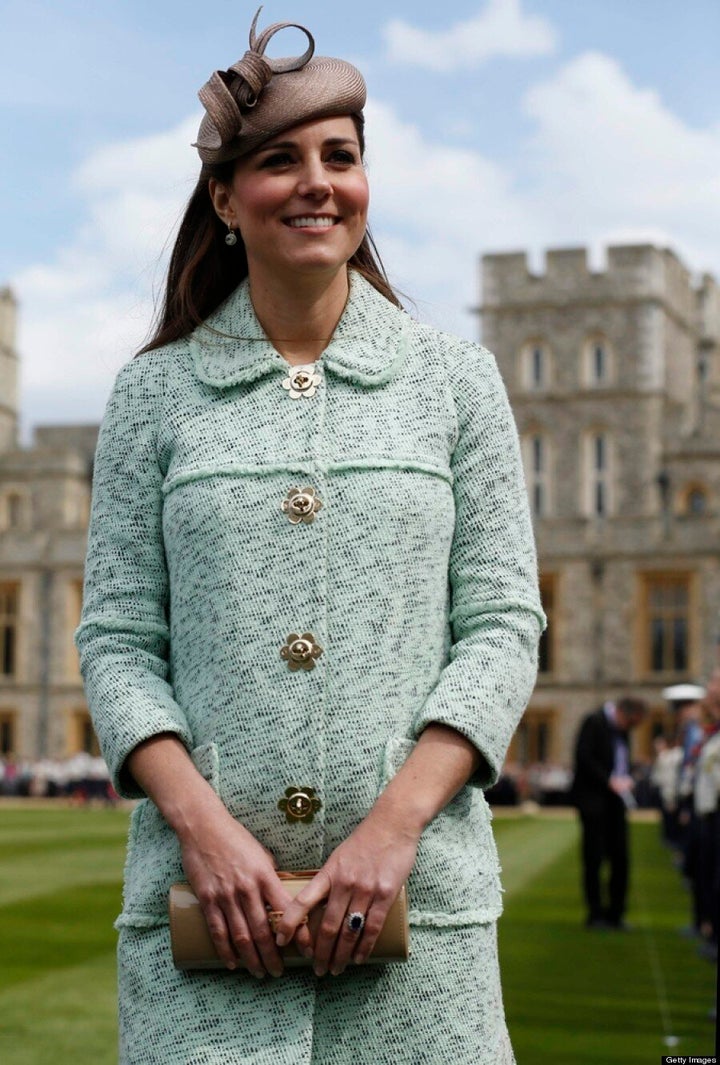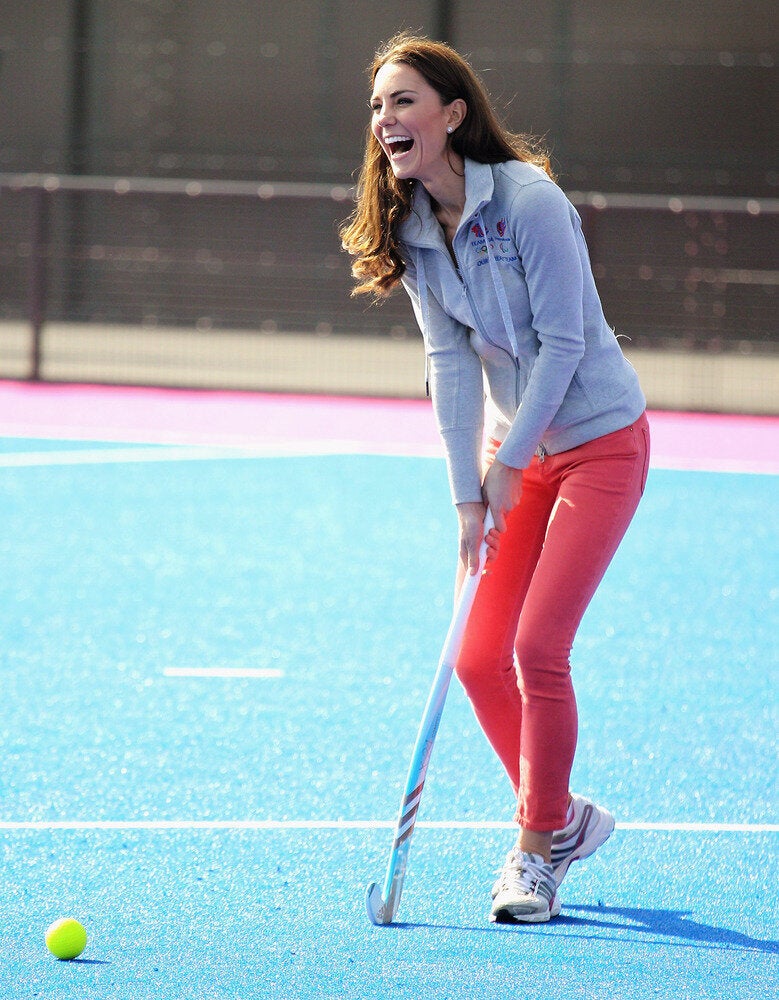 The 70 Best Pictures Of Kate Middleton The Duchess Of Cambridge