In a case of life imitating art, Katy's outfit, which consisted of a beautiful blue a-line lace dress and matching hairband and sunnies, matched her movie character, Smurfette.
That didn't stop Katy from mingling with her on-screen persona; the singer and a life-sized version of Smurfette were photographed hugging and having a laugh.
It seems that Katy has finally moved on from her ex-boyfriend, singer John Mayer. The two split up this year after eight months of on-and-off dating, Mayer confirmed to Ellen DeGeneres on her show earlier this month.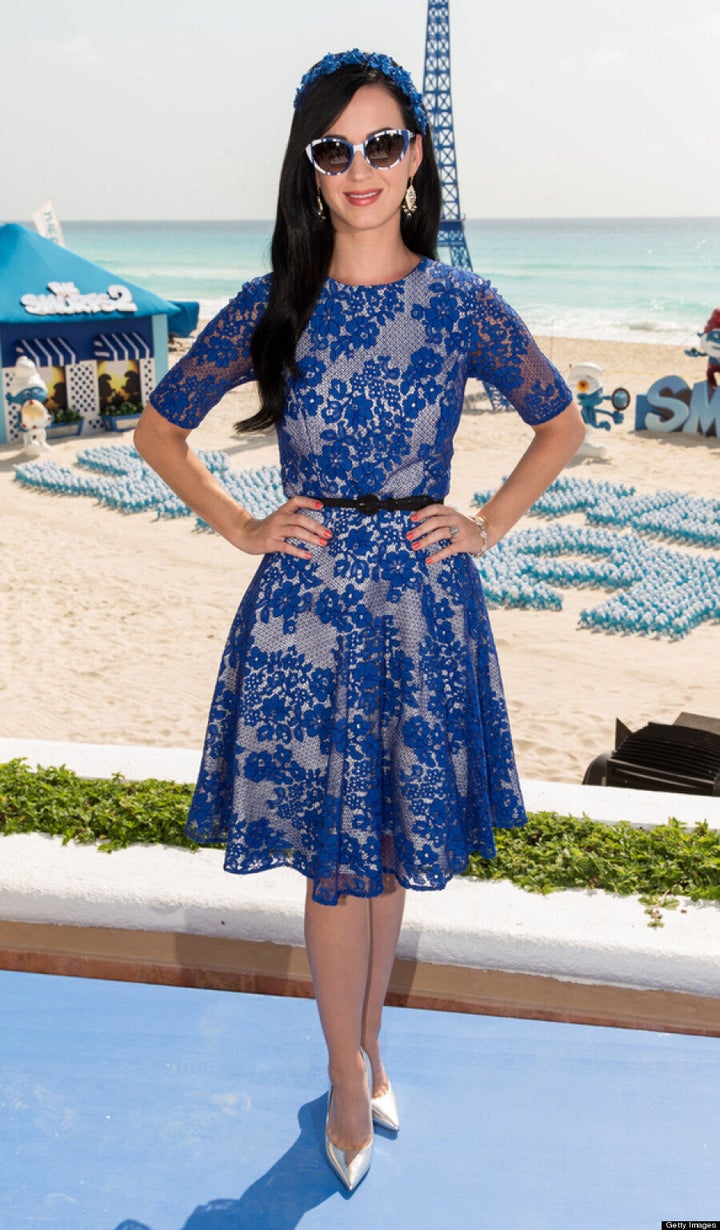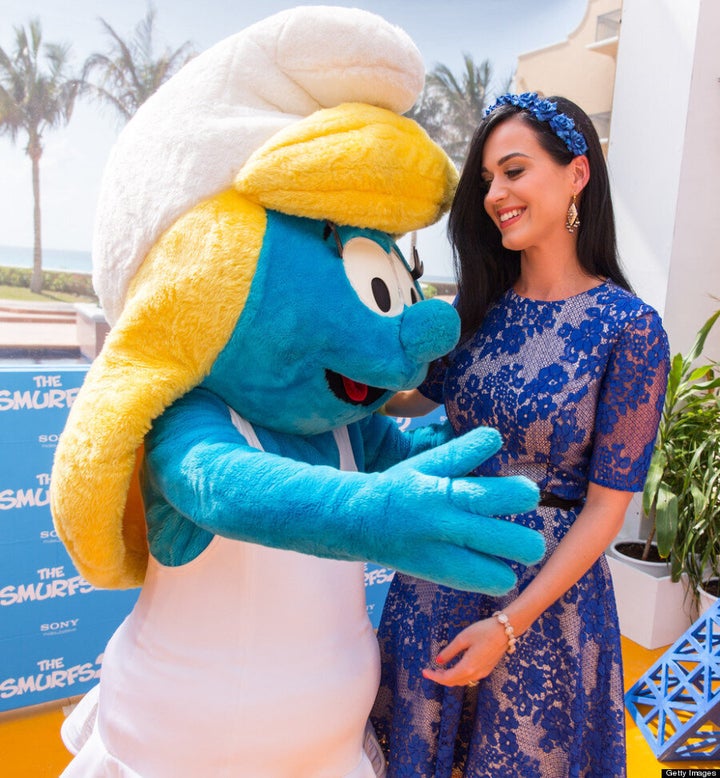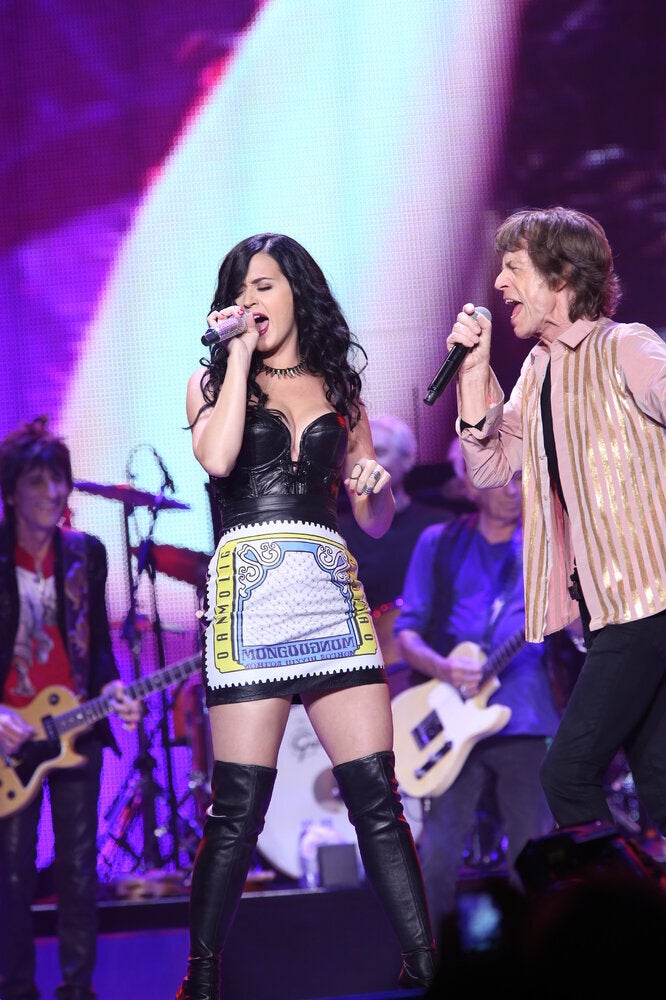 Katy Perry's Wildest Looks