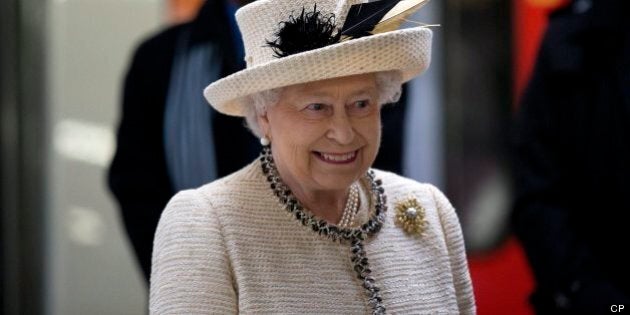 Based on documents obtained by the Huffington Post under the Access to Information Act, a number of Canadians feel exactly same way and haven't shied away from telling their elected representatives.
"After reading in the newspaper that your government will be spending $7.5 million to mark QEII 60-year-reign, I just had to respond and let you know how ridiculous this whole monarchy business is. The newspaper quoted you with the 85-year old monarch's "dedicated service to our country." Dedicated service???? What a heap of absolute nonsense," wrote one senior citizen. "Your government makes me so damned angry with your kowtowing to British monarchy that you keep shoving down our throats…when the majority of Canadians have very little interest in this most undemocratic of institutions that is in direct violation of our Charter of Rights and Freedoms."
One concerned taxpayer said they were absolutely against sending free photos of the Queen to citizens. "Why don't you learn to handle our money better?" the person wrote.
Several of the dozen handwritten letters and emails obtained by HuffPost are just a sampling of the people who, in 2011, wrote Prime Minister Stephen Harper, Heritage Minister James Moore, Defence Minister Peter MacKay, and Kevin MacLeod, the Queen's private secretary in Canada, to complain about the Conservative government's obsession with the monarchy. Several others, however, praised the federal government's decisions and suggested more could be done to promote the Queen in Canada.
In 2011, the federal government set aside $7.5 million for celebrations of the Queen's Diamond Jubilee. A royal tour with Charles, the Prince of Wales and Camilla, the Duchess of Cornwall, was expected to cost $2 million with the provinces visited — New Brunswick, Ontario and Saskatchewan — absorbing some of the travel costs.
The money spent was too much for many letter writers. "We have native Canadians living in squalor, many people jobless, many people in poverty: this is where the money should go," one resident wrote to Moore, Harper, Liberal MP Ted Hsu and then-NDP interim leader Nycole Turmel.
Another citizen who wrote to Tory MP Merv Tweet on December 8, 2011 said the Conservative government had its head in the sand like an ostrich.
"Sir: Just reading about what Jubilee Week in reference to the Queen's 60th anniversary as Queen is going to cost us creates a feeling of disgust and the need to reject you and your party," the resident wrote. "If any of you honestly believe this is what Canadians want you have been misled and definitely are out of touch…So much for your attempt to get the country out of debt."
Residents in Quebec were especially incensed by the federal spending on the Crown.
"I've learned that your government intends to offer a VERY ROYAL gift to her majesty to celebrate her 60th year anniversary on the throne…I regret, but I completely disagree with your plans. This money would be better served for the construction of social housing, on health care services…In a period of recession, do you really think this decision is logical?" wrote one resident who described themselves as retired and on low income.
"You seem to believe that Canadians gave your government "a clear mandate" to spend precious millions in order to celebrate your sovereign. I am sorry, but here in Quebec, a Canadian province, you did not receive such a mandate," wrote another citizen to Moore, as well as Conservative ministers Maxime Bernier and Christian Paradis. "The money wasted on this exercise is badly spent as was the $70 million spent to commemorate the war of 1812 with the United States…I urge you to reflect on the real sense of democracy, because with 40 per cent of the votes, you cannot pretend to represent THE population of the country."
"The monarchy is a concept completely out-of-date," wrote another resident. "We are Canadian, not English."
"Why are you wasting money on this?" one resident demanded to know. "I think she is (the Queen) quite capable of paying for her own birthday party."
A form letter prepared for Moore states that: "Our Government received a strong mandate from Canadians to support and celebrate historical milestones such as the Diamond Jubilee." Moore said celebrating the Queen's anniversary reinforced the government's commitment to recognize shared institutions that define who we are as Canadians.
Several Canadians seemed to agree. One person suggested there should be special commemorative coins "encrusted with Swarovski Crystal" and Bank of Canada commemorative banknotes as well as a series of stamps, a public holiday and medallions for school children to celebrate the occasion.
"In 1953 each Canadian school child received a Medallion marking the Queen's Coronation…it would be very fitting to mark H.M.'s 60th in this way," the person wrote.
Another asked if they could meet Prince Charles and Camilla. "They have never been to Sarnia – Let's make it happen — What a great day that would be."
Another resident asked that Charles and Camilla include the Maritimes on their next trip.
Even David Alward, the premier of New Brunswick, wrote to the prime minister asking that the Queen add his province to her travel itinerary. (It was not known in early 2011 that she would not be visiting Canada).
Some people were not happy with Charles and Camilla's May 2012 visit, however. One resident wrote that "a man that spent $6,000 a nite (sic) for his son's honeymoon and a man who broke up his own marriage thru (sic) adultery" should not be visiting Canada.
The Queen, who turned 87 on Sunday, celebrated her Diamond Jubilee in June, 2012. She has made 22 official Royal visits to Canada since her accession to the Throne in 1952.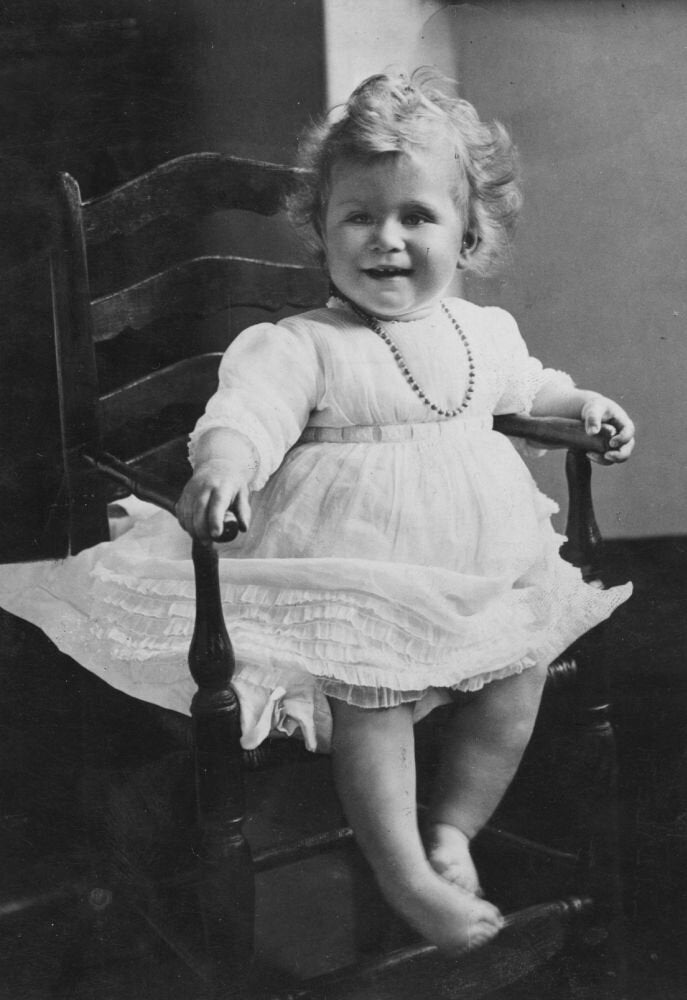 Queen Elizabeth II's Style Evolution