The B.C. Liberals aim to keep a close eye on the NDP's election promises with a "Spend-o-meter" that will track the costs of their plans.
Finance Minister Mike de Jong unveiled the Spend-o-Meter on a billboard as a way of showing how the NDP are speeding toward a fiscal cliff, the B.C. Liberal Party said in a Sunday news release.
NDP Leader Adrian Dix spent the first week of the campaign showing "how fast he can spend your money," de Jong said, adding that the party has offered no details as to how it will afford its plans.
"Speed kills and the NDP is speeding towards a cliff that will send the B.C. economy right over the edge," he said.
Last week, the NDP also promised $100 million over three years to lower costs for education and increase child care spaces for infants and toddlers.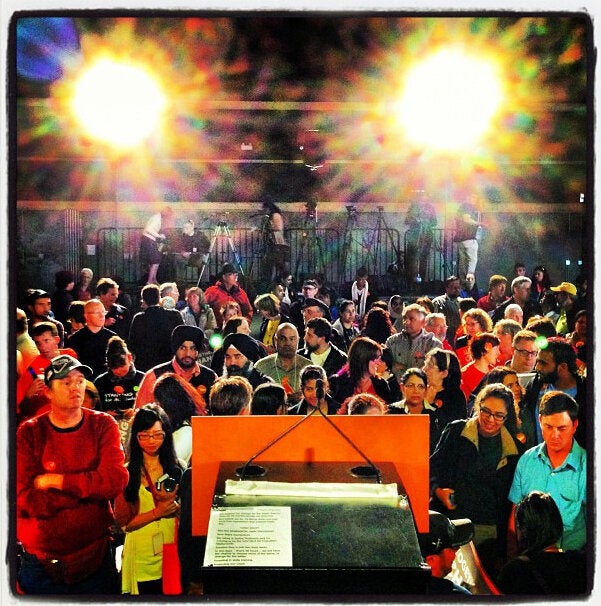 BC Election Campaign Trail