Is that really you, Kate Upton?
The Sports Illustrated swimsuit model was seen jetting off from LAX airport on Monday hiding her famous figure behind a large crocodile bag.
Fortunately for Kate-watchers, the model gave us a peek of her curvy cleavage underneath her sheer blouse and a supporting black tank top.
The 20-year-old (yes, she really is that young) has been making many headlines since she found fame as the cover girl of Sports Illustrated's 2012 swimsuit issue and again for their 2013 edition where she was dressed in nothing but a fur-lined coat and a bikini bottom.
Kate is so famous now that she has her very own celebrity relationship rumour mill! (Did you hear the one where she was dating music producer/rapper P. Diddy?)
The curvy star is trying to break away from her commercial look and break into the high fashion market. Kate recently posed for Harper's Bazaar magazine wearing elegant coats and holding adorable tiger cubs and was British Vogue's cover girl for their January 2013 issue.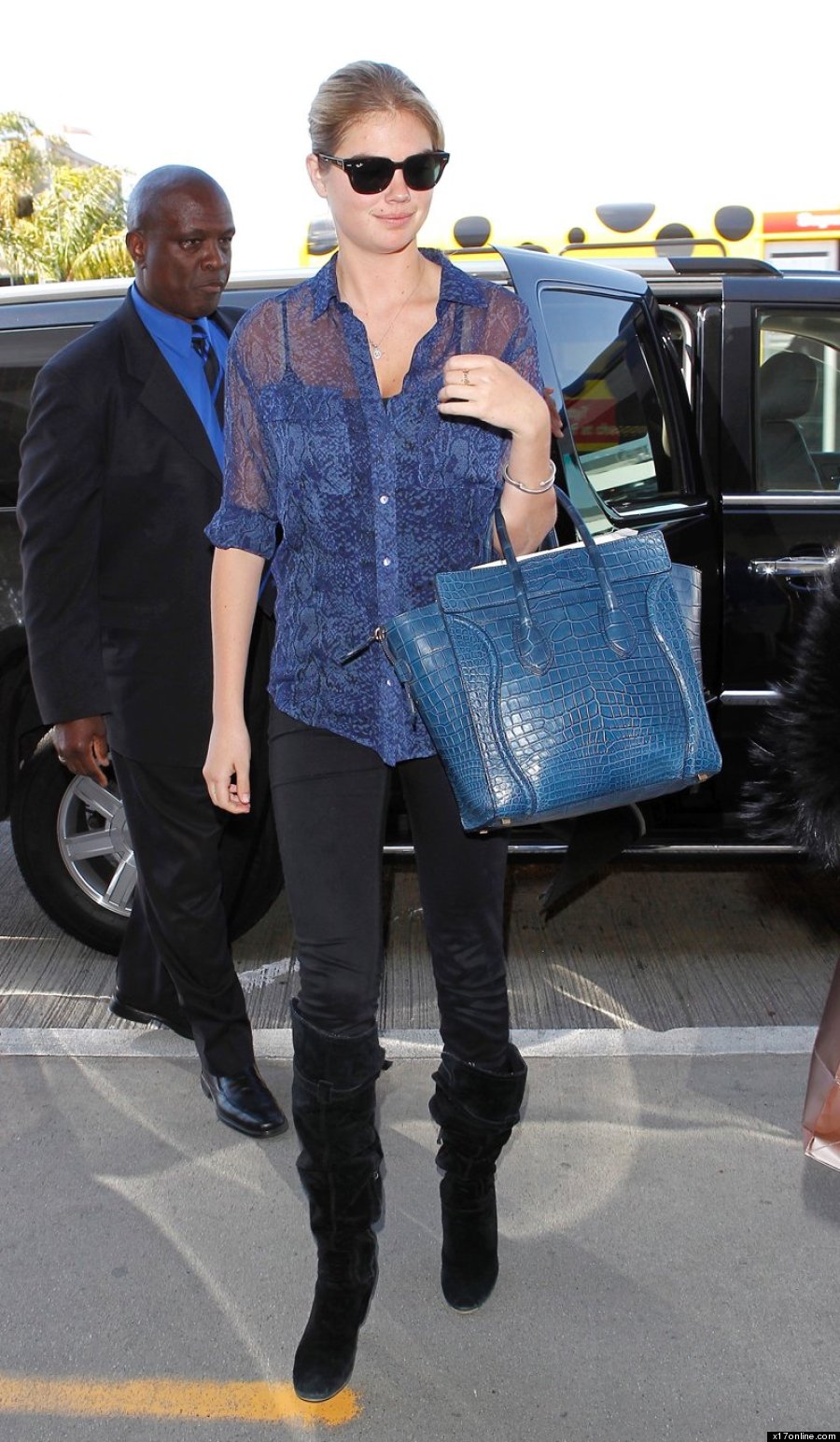 Also on HuffPost