Kate Hudson's red carpet look proves you don't have to bare it all to get noticed.
The 34-year-old star looked positively snuggly in a white cable-knit sweater dress at the U.S. premiere of her film "The Reluctant Fundamentalist" during the 2013 Tribeca Film Festival on Monday.
The Jenny Packham design, which covered her nearly from head to toe, is certainly a different kind of red carpet look than we're used to, especially from Kate, who's been known to rock a high slit now and then – and who posed topless for Glamour's April 2013 issue. It even reminds us of a sweater she recently wore on a simple stroll.
While it's refreshing to see a different side of Hudson, is this dress a bit too bland for the red carpet?
See Kate Hudson's style evolution below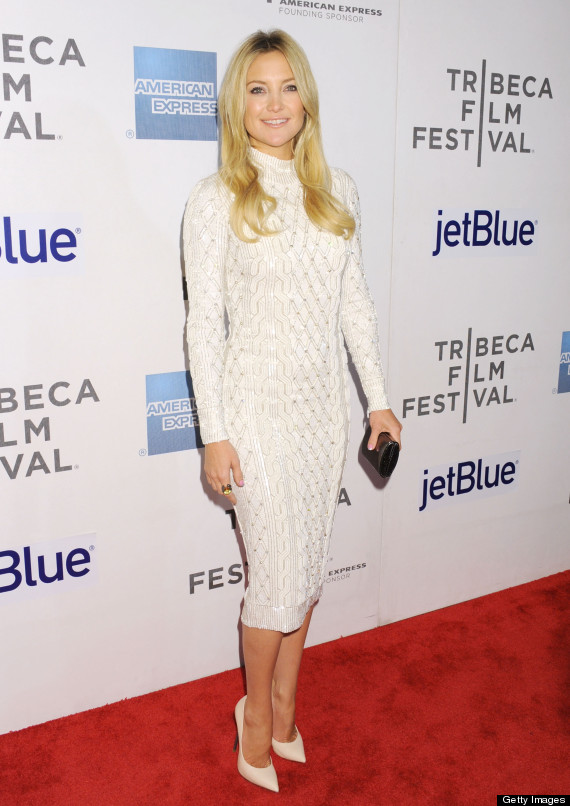 Kate Hudson's Style Evolution