Kelly Osbourne might be having some major bronzer regret this morning.
The "Fashion Police" host was photographed Monday looking a sickly shade of tangerine orange at the E! 2013 Upfront in New York.
Unfortunately for Kelly, the unflattering colour clashes with her contractually-obligated purple locks and her pale hands and legs.
Luckily, Kelly's outfit wasn't a disaster; "The Osbournes" reality star wore a pleated navy dress with a fun ruffled collar and white platform shoes.
Like a true punk princess, Kelly accessorized with a spiked headband around her updo.
But this little style bump in the road isn't slowing Kelly down. Osbourne has been riding a fashion high lately, showing off her bikini body on the covers of Shape and Cosmopolitan Body magazines.
PHOTOS: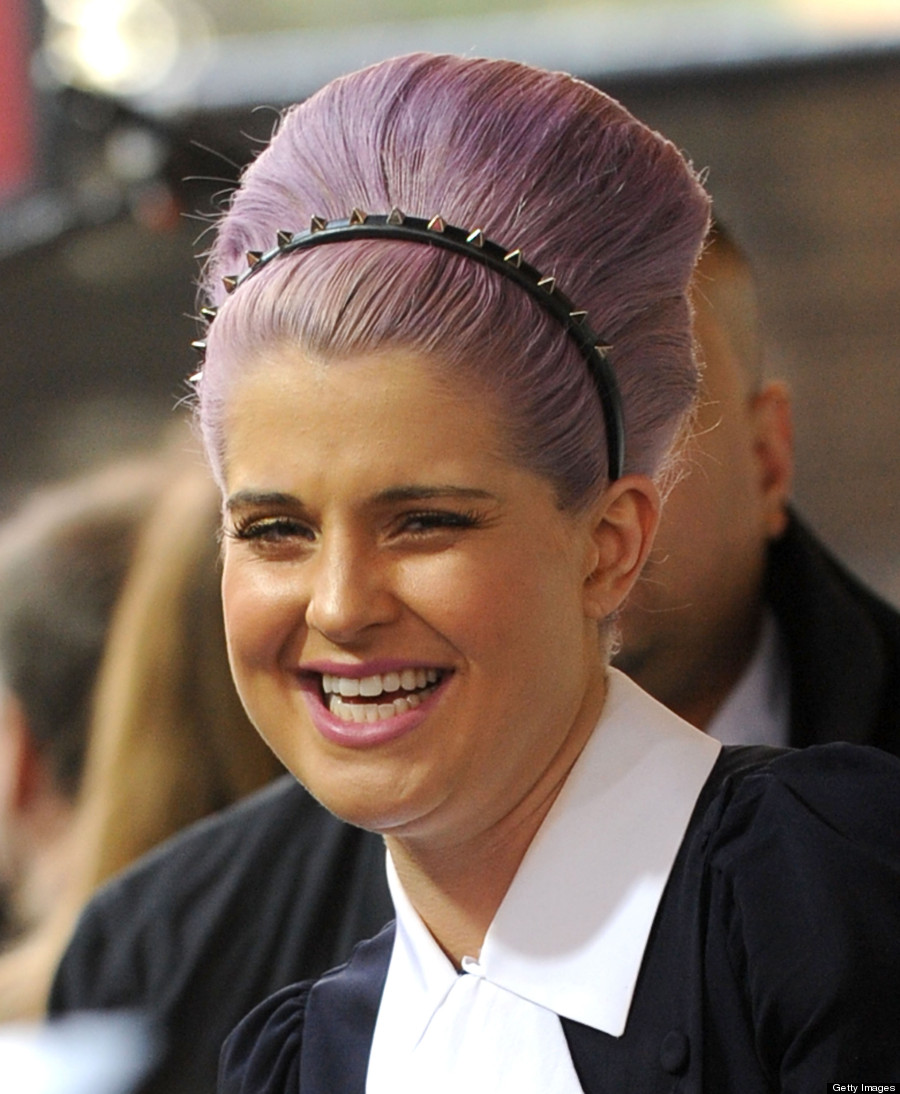 Also on HuffPost