Getty Images
Let's get one fact straight: Lena Dunham dresses better than her "Girls" character, Hannah Horvath.
The "Girls" star and creator got to play dress-up on Tuesday night at the Time 100 Gala in New York City, wearing a very un-Hannah-like gold halter dress which showed off some major cleavage, from Saint Laurent's fall 2013 collection.
Dunham was named one of Time's 100 Most Influential People of 2013 alongside Christina Aguilera and "Hunger Games" star Jennifer Lawrence.
Now that the 26-year-old has a smash hit show ("Girls" season 2 wrapped in March and season 3 has already begun filming) and a whopping $3.7 million book deal, Lena can afford to choose whatever kind of designer duds she wants!
Not that this means the "Tiny Furniture" star knows how to dress well; Lena is known to sport wacky outfits and sometimes she even forgets to wear a bra.
Bralessness aside, the actress keeps it real when it comes to her body, telling Playboy she has no desire to look like a Victoria's Secret model. "I don't think I'd like it very much," she said. "There would be all kinds of weird challenges to deal with that I don't have to deal with now. I don't want to go through life wondering if people are talking to me because I have a big rack."
Lena Dunham, she's just like us!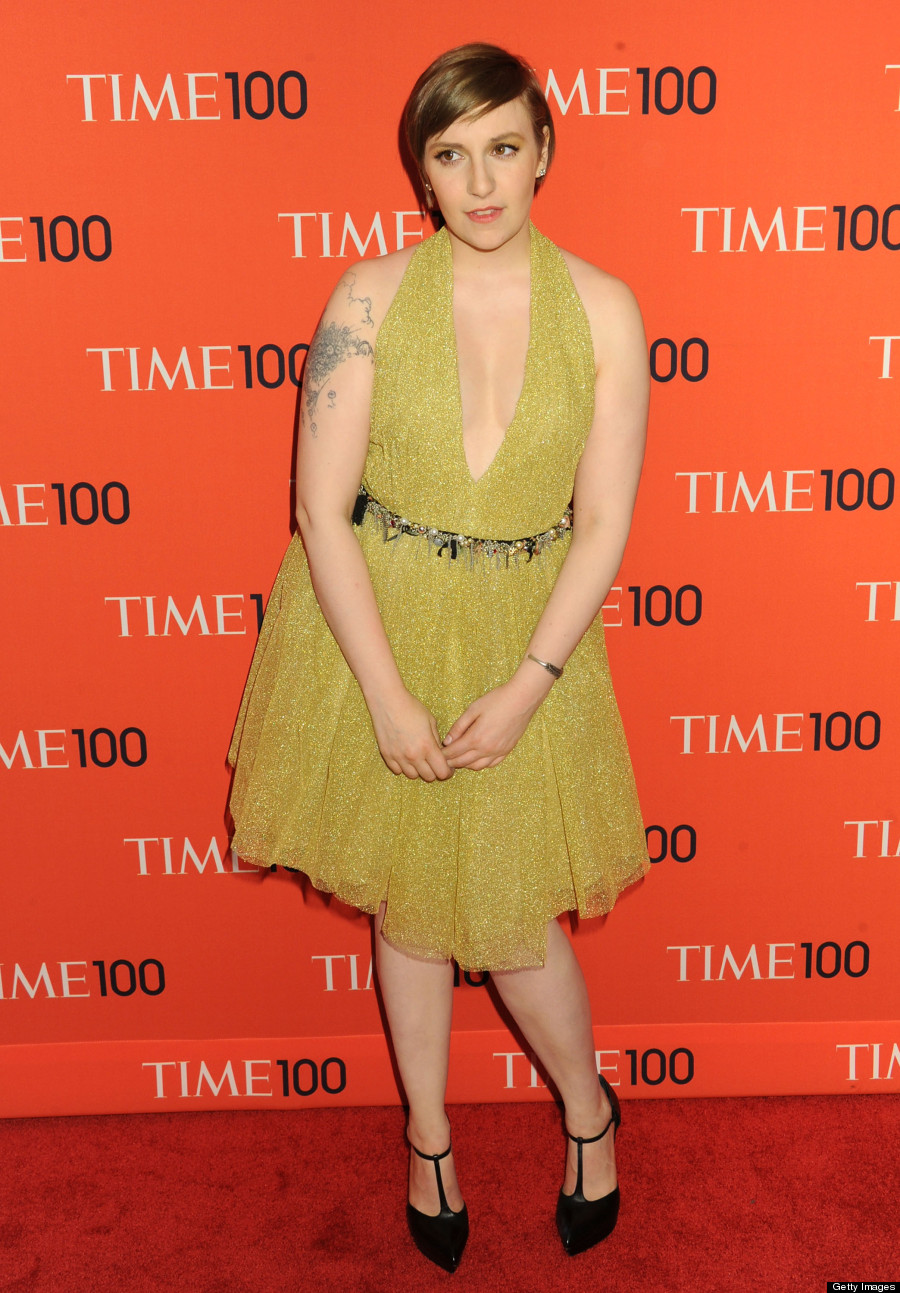 Also on HuffPost