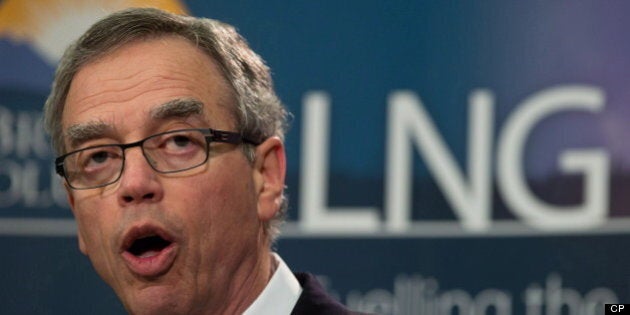 OTTAWA - Natural Resources Minister Joe Oliver says he sees no need to change anything about Canada's environmental protections in order to persuade the United States to approve the Keystone XL pipeline.
That's despite a recent letter from the U.S.-based Environmental Protection Agency suggesting Ottawa needs to step up its game, and scrambling within Environment Canada to figure out the best timing for new oil and gas emissions restrictions.
"I don't see the need for us to do things differently than we're currently doing," Oliver said Wednesday during a conference call from Washington.
He pointed to investments in science and technology, existing regulations to reduce emissions in some sectors, and pending regulations to cut emissions in the oil and gas sector.
"We can stand tall on our record."
Oliver is on his fourth pipeline road show through the United States this week, touting the energy benefits and environmental stewardship that Canada would bring to the table if U.S. authorities give the pipeline their blessings.
His pitch comes just days after the powerful Environmental Protection Agency publicly rebuked the State Department over its positive environmental assessment of the proposed — and controversial — TransCanada line.
In a letter sent Monday that was widely seen as a setback for the pipeline, the EPA raised serious concerns about the project's carbon footprint and criticized the State Department's draft analysis.
Significantly, the letter also urged Washington to work together with Canada to step up its efforts on climate change.
American regulators should explore how "the U.S. might work with Canada to promote further efforts to reduce GHG emissions associated with the production of oil sands crude, including a joint focus on carbon capture and storage projects and research, as well as ways to improve energy efficiency associated with extraction technologies," it said.
On Wednesday, Oliver said the agency is only one of many voices on the Keystone file, and it is the pipeline-friendly State Department that has the lead, rather than the EPA.
"We agree with the U.S. State Department that said that Keystone would not create significant environmental damage and that it is safer than typically constructed existing pipelines," Oliver said.
But the sentiment in the EPA letter renewed the feeling within the Canadian bureaucracy that U.S. approval of the pipeline would be more likely if Ottawa were to show more aggression on climate change.
"The U.S. has made it clear that they are looking at Canada's climate policy," said Clare Demerse, director of federal policy for the Pembina Institute think-tank.
With years of talk but no action on emissions in the oil and gas sector, "Canada has not made it easy to say 'Yes'" to the pipeline, she said.
At the same time, the federal Conservatives see the pipeline as an important tool in improving the price Canadian oil exporters are paid for their product. For now, they face a significant discount. In Ottawa, reducing the discount is seen internally as key to persuading the Canadian oilpatch to support stringent emissions rules.
But there is no formal quid pro quo, and federal insiders are struggling to figure out the best time to roll out their new oil and gas regulations: before a decision on Keystone, or afterwards.
U.S. President Barack Obama will need to make the final decision himself, likely this summer, and no one in Ottawa can predict how he will look at Canadian regulations, if at all.
But many environmentalists say the oil and gas regulations are needed now, regardless of all the pipeline posturing.
"With or without Keystone, these regulations need to be out there," Demerse said.
So far, the federal and provincial governments have only implemented enough emissions-reducing measures to take Canada halfway towards meeting its 2020 targets — an international commitment that the federal Conservatives have vowed to meet. In order to get the rest of the way, the math dictates that a large regulatory burden will have to be placed on the oil and gas sector.
One way or another, the oil and gas sector will need to reduce emissions, something they've known for years, Demerse said.
"Companies in the oil and gas sector have known since 2010 that the federal government has committed to regulate greenhouse gas pollution from Canada's industrial sectors, including oil and gas," she said.
"They also know that Canada has a 2020 climate target, and that economic modelling shows we'll need a significant price on carbon to hit that target. So they've had more than enough time to factor greenhouse gas regulations into their business plans."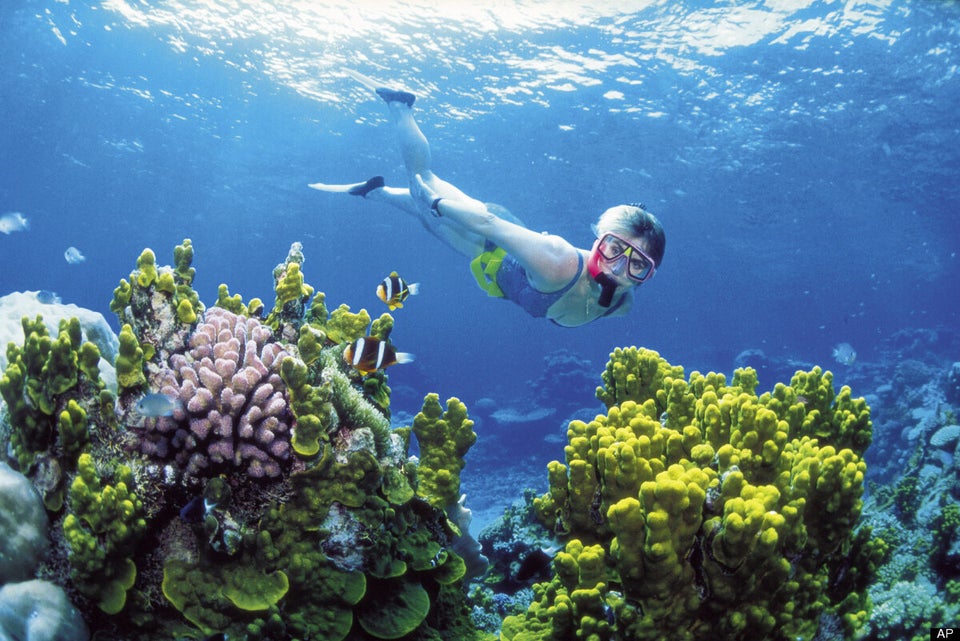 What Climate Change Just Might Ruin