Getty Images
It's good to see Demi Moore finally look so happy but does she have to show us her nipples?
The 50-year-old actress, best known for her roles in "G.I. Jane" and "Ghost", wore a collared sheer Valentino jumpsuit that revealed her boobs at the AFI's Night at the Movies event in Hollywood on Wednesday.
At first we thought that her jumpsuit might be an accidental wardrobe malfunction (maybe she didn't have a mirror?) but Demi's way of covering up her breasts meant wearing another sheer (and lacy) undergarment! Double sheer does not make for good boob coverage!
Perhaps Moore thought that the cute cuffs and collar would make up for all that sheer business but good God, was she wrong.
Despite all the boobage, Moore looked healthy with her long, brunette locks cascading down her shoulders in waves and her makeup simple yet natural, showing off her glowing skin.
It's good to see the almost-ex-Mrs. Kutcher hang out with notable celebs such as Cher and Sally Field rather than party hard beside Lenny Kravitz. Maybe it means she's finally ready to divorce Ashton!
What do you think of Demi Moore's jumpsuit?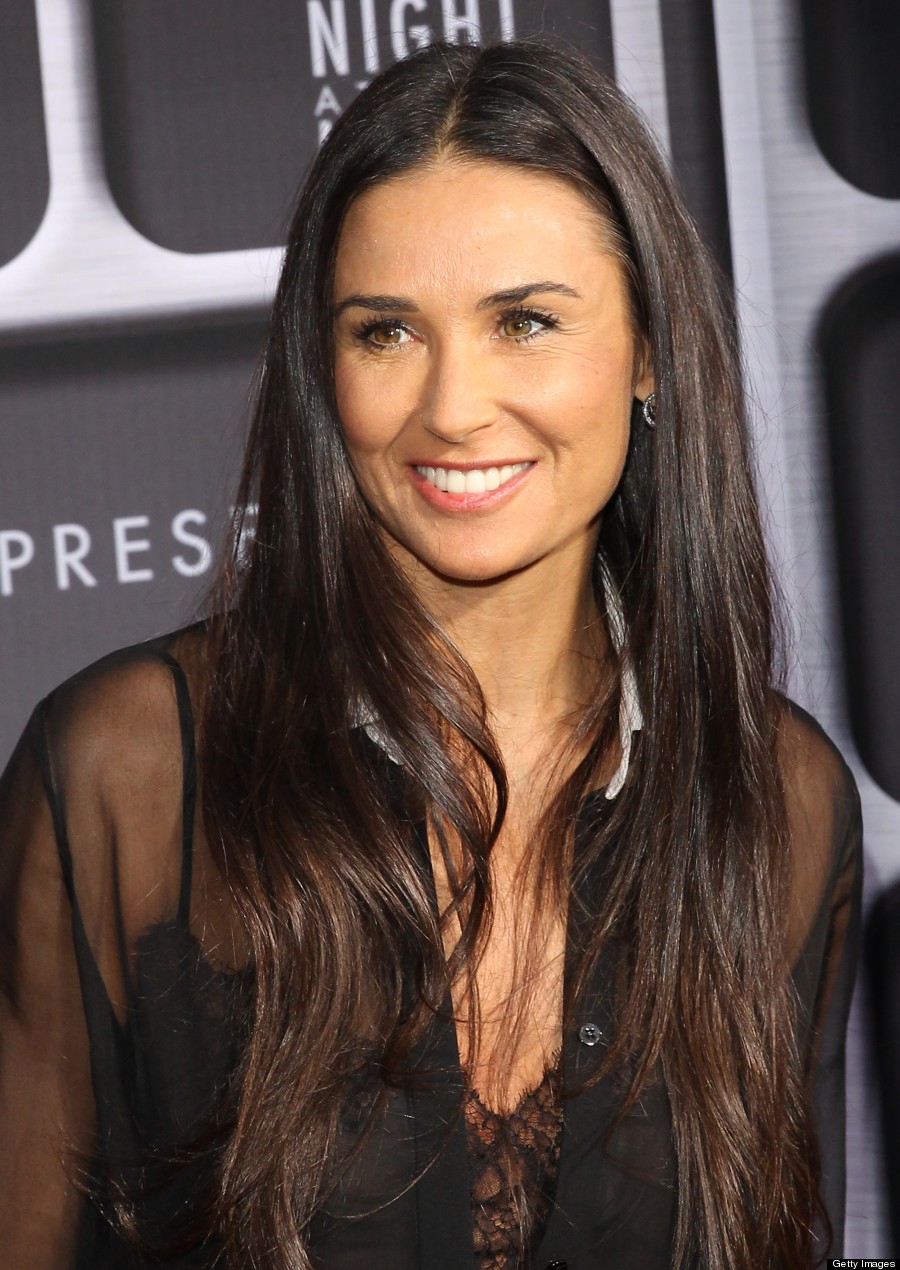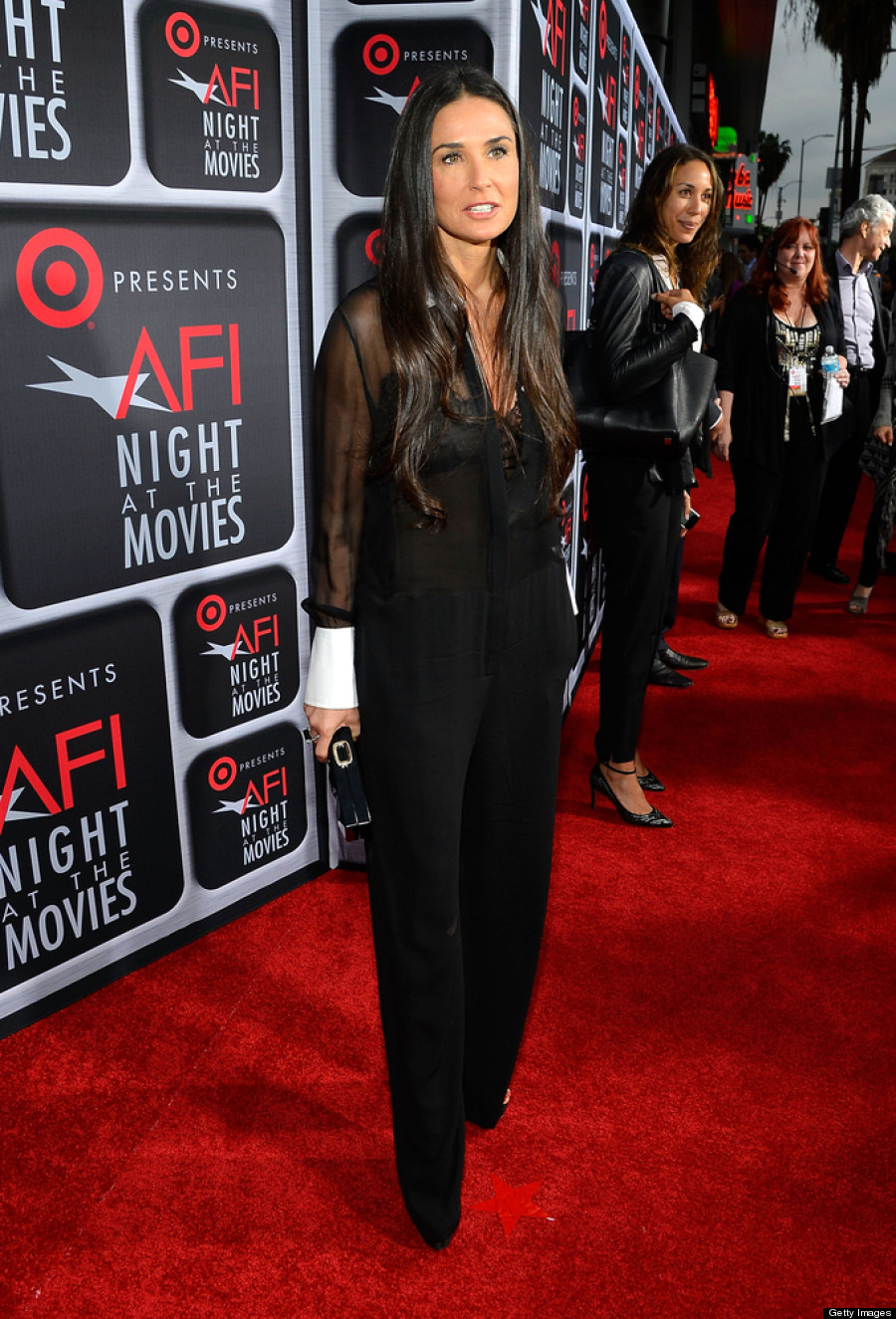 Click through to see how Moore's style has changed through the years: