That isn't your typical maternity-wear Kim Kardashian!
The pregnant "Keeping Up With the Kardashians" star, who is expecting her first child with boyfriend Kanye West in July, left little to the imagination in a bell-shaped sheer dress in New York on Wednesday. That's one hot mama!
Ever the gentleman, baby-daddy Kanye West held Kim's hand as they strolled (or in Kim's case, tottered) down the street. (Question: How does Kim walk in those super-high stilettos at six months pregnant?)
Kim didn't have to worry about falling on her face but it turns out she did have cause to be concerned about flashing her bum!
Not even pregnancy can stop the 31-year-old reality TV star from wearing whatever she wants. Kim has been sporting many racy maternity looks including a mini tuxedo dress, a revealing maxi and a tight green body-con outfit.
What do you think of Kim's sheer dress?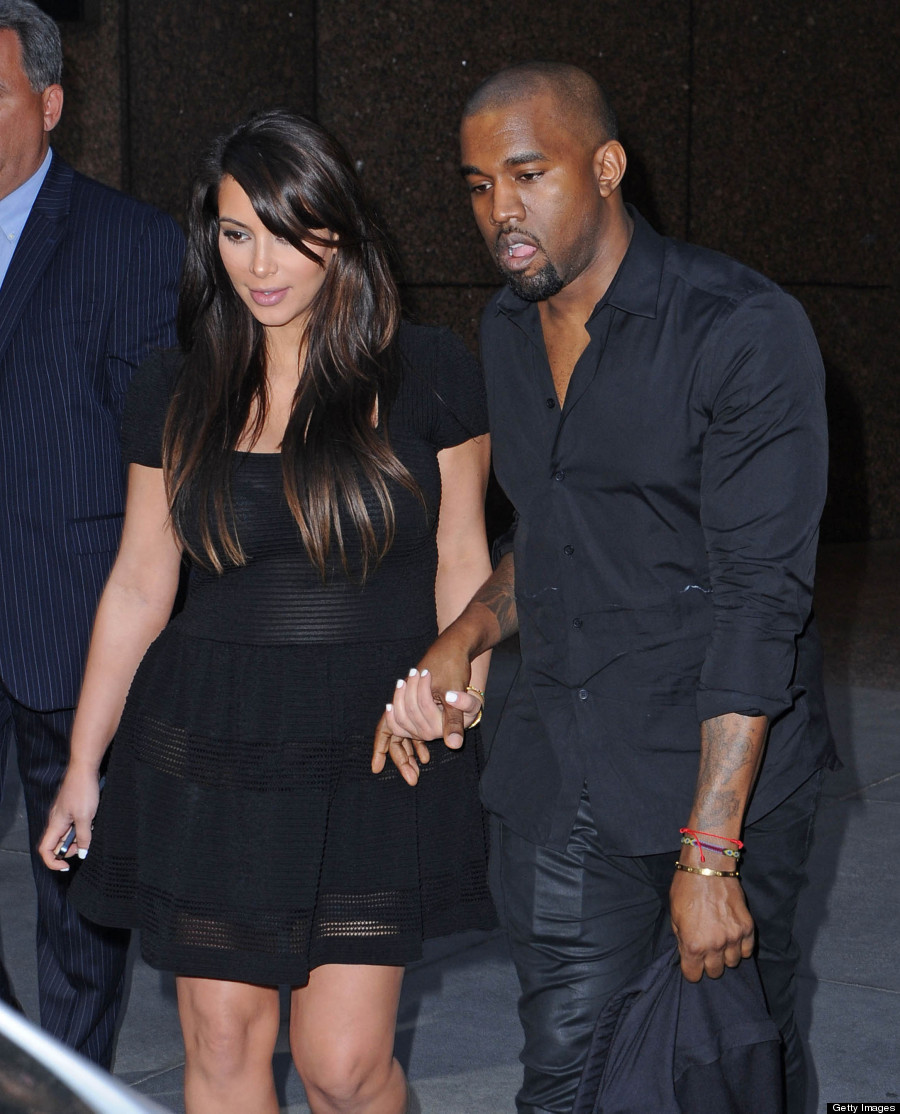 See how her baby bump has grown!
Kim Kardashian's Maternity Style