Twitter, ZEDSwit
Comic, sci-fi and fantasy fans came together in Calgary to celebrate at Calgary's sold-out Comic And Entertainment Expo.
With extravagant attires, costume contests and a chance to meet on-screen heroes, the expo is now considered the second biggest pop culture show in the country.
Guests included 'Game of Thrones' star Peter Dinklage, Walter Koenig from the original 'Star Trek' series and legendary comic book writer Stan Lee.
Expo attendees showed their excitement on Twitter.
"Glad to know I'm not the only one who likes adventure time," tweetetd Calgarian Spence Wallace.
"Looking at Mr Peter Dinklage right now. Weird to see him in real life!" said Twitter user Shonna White.
Attendees of the event included Calgary Mayor Naheed Nenshi, who dressed as Marty McFly of 'Back to the Future' at the event's opening parade and also wore a Mayor Who shirt at the event. "Mayor of time and space," the T-shirt read.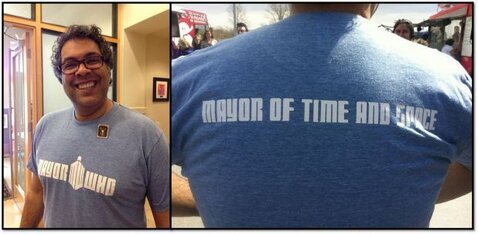 Here's a look at some of the amazing costumes from the expo: