Kim Cattrall was a vision in blue at the Olivier Awards in London on Sunday, flaunting her enviable figure in a gorgeous, one-shouldered satin gown and discussing her upcoming role in a new play.
The 56-year-old English-Canadian actress posed for photos on the theatre awards' red carpet with 28-year-old co-star Seth Numrich, with whom she will star alongside in the Tennessee Williams' production, "Sweet Bird of Youth."
Cattrall plays a fading Hollywood legend who romances a young, struggling actor (Numrich).
"Oh it's so exciting. Seth is so sexy!" Cattrall exclaims in the video above as she unabashedly flirts with her young co-star -- who doesn't seem to mind the attention one bit.
Cattrall, who has admitted that her incredible body isn't easy to maintain, looked every bit the blond bombshell she's become famous for since her sexy role as Samantha Jones on the HBO series "Sex and the City".
See photos of Kim Cattrall below and tell us what you think of her red carpet look!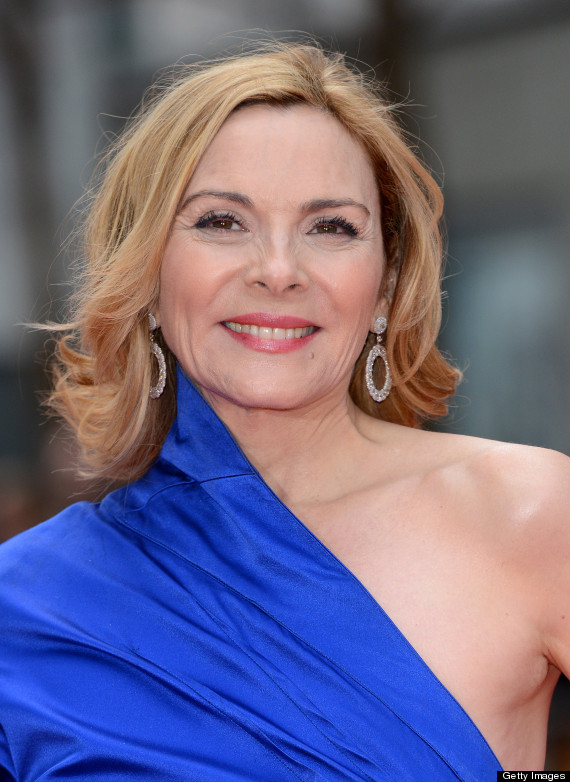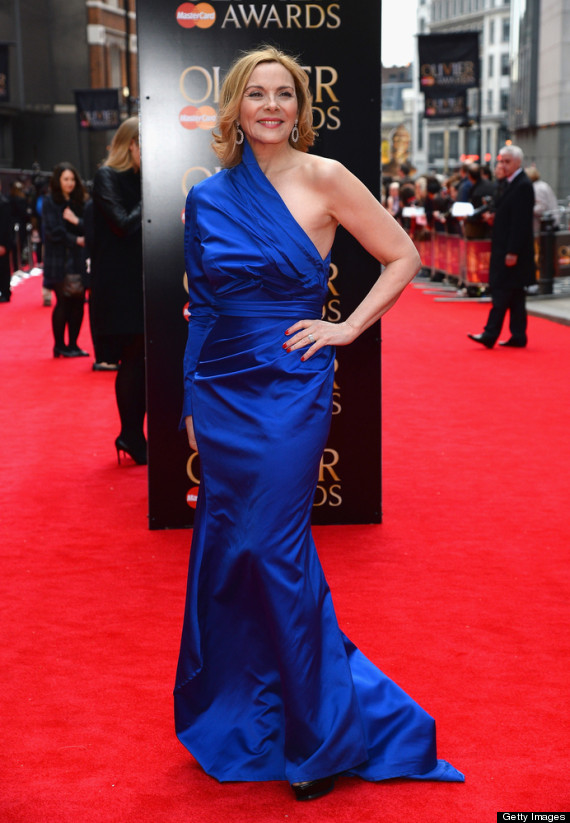 Style Evolution: Kim Cattrall