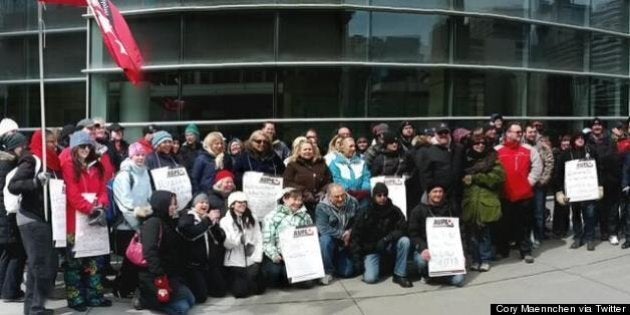 EDMONTON - Mounties say an illegal strike by Alberta jail guards is not affecting criminal investigations in the province.
Since the strike by members of the Alberta Union of Provincial Employees began on Friday, RCMP officers have been called in to work at nine correctional facilities, including the massive new Edmonton Remand Centre.
Insp. Don McKenna says the RCMP have cancelled training courses and reassigned officers who normally do administrative duties to help staff jails instead.
He says other Mounties are working at jails on their days off and putting in overtime after their regular shifts.
The Alberta government estimates the strike is costing the province about $1.2 million a day in extra policing costs.
McKenna says the RCMP are coping, but he hopes the strike will be settled soon so officers can return to their normal duties.