The association said in a statement Tuesday it will develop an updated set of guidelines for best practices and educational materials and resources for its members.
It did not release details of the guidelines.
The RCC said it has also joined a North American industry coalition of retail associations, and is working with the International Labour Organization, along with other stakeholders, including the Bangladeshi government, to come up with safety standards for the Bangladesh garment industry.
The group represents 45,000 Canadian retailers, including department, grocery and independent merchants.
The illegally constructed eight-storey garment factory, which made products for Canadian clothier Joe Fresh, collapsed last week, resulting in a death toll that has now topped 400. About 2,500 survivors have been accounted for.
Loblaw, which owns Joe Fresh, said it is in the process of contacting family members of the deceased to provide compensation.
The compensation announcement came as Loblaw and other companies met with the Retail Council of Canada's responsible trade committee to discuss how to prevent similar tragedies in the future.
Retail Council president and CEO Diane Brisebois has said one of the challenges has been that Canadian agencies don't have the power to mandate that certain codes or regulations are followed in another country.
Loblaw has said its vendor standards were designed to ensure that products are manufactured in a socially responsible way, but that current measures do not address the issue of building construction or integrity.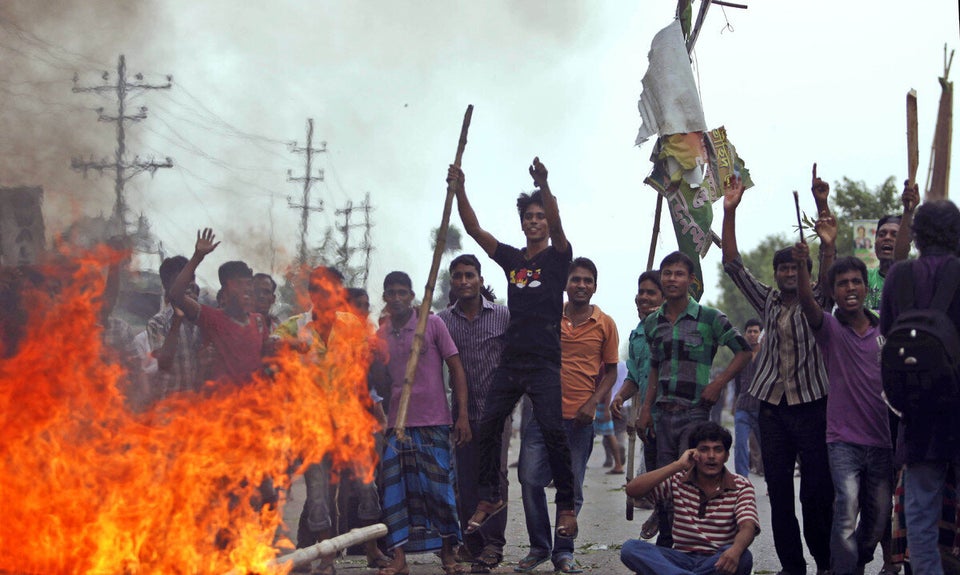 Bangladesh Factory Collapse (UPDATED)