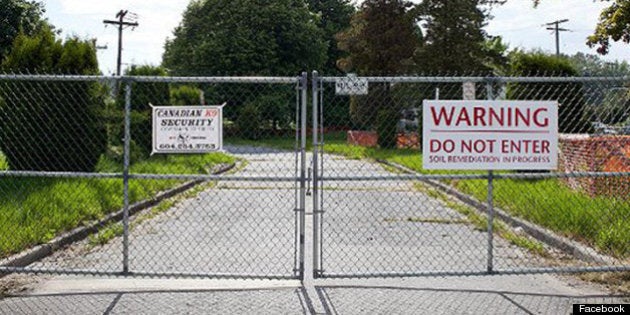 According to documents obtained through Freedom of Information (FOI) legislation, BC Housing, an arm of the provincial housing ministry, paid nearly $400,000 in "private market rent supplements" to former residents of Vancouver's Little Mountain social housing project.
The federal government built Little Mountain, a small village of white tenement-style buildings comprising 224 social housing units, in 1954 on 15 acres near Queen Elizabeth Park. BC Housing took ownership in 2007, and immediately opened the on-site Little Mountain Tenant Relocation Office. By 2009 the site was completely bulldozed, except for a dilapidated four-unit building, which, according to BC Housing, houses seven remaining residents.
While the majority of the 200 Little Mountain "households" (which comprise an unknown number of people) were relocated to other social housing projects around the province, 11 households moved into "private market" housing where BC Housing pays the rent. From 2007 to August 31, 2012, BC Housing paid $393,061 in "private market rent supplements" to former Little Mountain residents.
In 2011, for example, seven households received a combined total of $108,575 in private market rent supplements, an average of $15,510 per household or $1,292 per month. As of August 2012, ten former Little Mountain households were living in private market housing at similar rates.
BC Housing was asked for information about the relocation process: who chose the properties, what types of homes – condos, apartments, single family homes – were the households relocated to, and in each case, what percentage of the private market rent is "supplemented" by taxpayers?
When contacted, BC Housing spokesperson Fergus McCann refused to answer any questions about Little Mountain, its former tenants or the relocation program.
Neither BC Liberal Premier Christy Clark, who has made "fiscal responsibility" and "smaller government" a central message in her provincial election campaign, nor BC Liberal Housing Minister Rich Coleman, also up for re-election May 14, could be reached for comment on this story.
A written statement from BC Housing, which accompanied the FOI documents, notes that: "We cannot discuss the specifics of an individual's rent due to privacy issues."
According to the FOI documents, in addition to the private market rent supplements, between April 1, 2007 and June 30, 2012, BC Housing paid $397,495 in "moving, relocation and travel subsidies" to the roughly 200 former Little Mountain households. The "travel subsidies" pay for transportation to-and-from school for families with children who did not want to leave schools in the Little Mountain catchment area.
Story continues under gallery.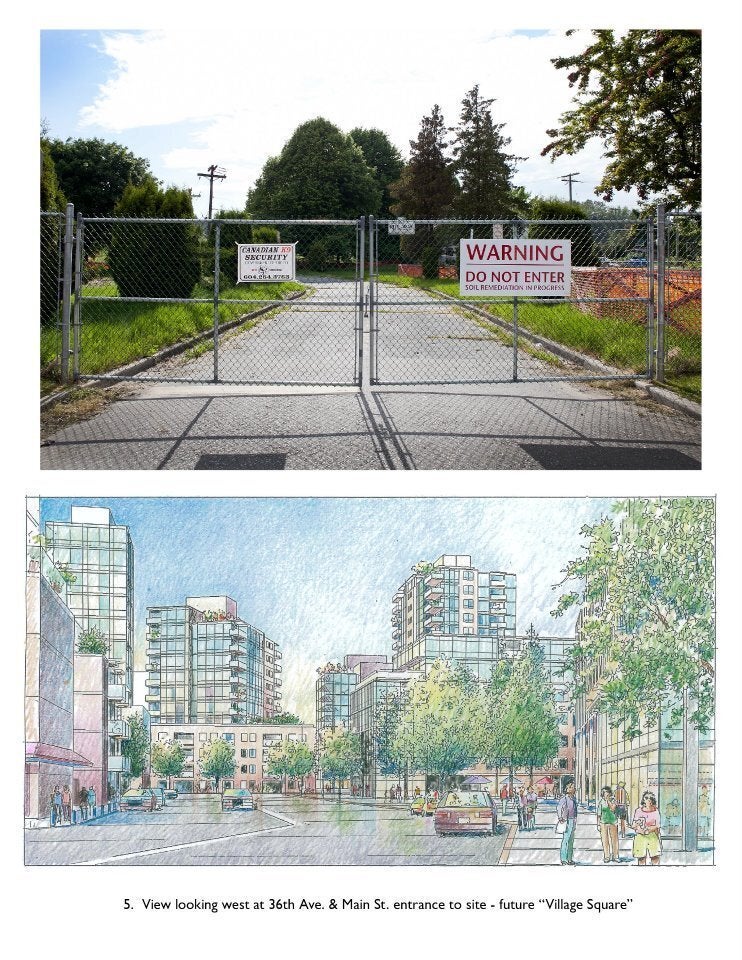 Little Mountain Redevelopment Project
And because all former Little Mountain residents relocated from the site since 2007 are guaranteed a right of return, the moving bills are bound to rise.
According to BC Housing documents, "reasonable resident costs for moving and utilities reconnection (telephone, cable, etc.) will be covered by BC Housing. These costs will also be covered upon moving back to the redeveloped Little Mountain subsidized housing site." Moreover, returnees will receive a "moving allowance" at the same rate (up to $2,500 per household) applied to their original exodus from Little Mountain.
Back at the 15-acre Little Mountain site, the lumpy grass and dandelions await the developer's next move. While the sale isn't final, BC Housing will eventually close a deal with Holborn Properties, a development company, which promises to build 234 units of new social housing at the site, in addition to hundreds of private market condos and apartments.
"There's a widely held belief that Holborn paid a premium in the expectation of getting permission from the city – then led by mayor Sam Sullivan – to build very high density," Bula reported.
Sullivan is currently standing for the BC Liberals in Vancouver-False Creek.
During an October 2012 interview with this reporter, BC Housing spokesperson Seamus Gordon talked about the pending sale of Little Mountain. "Holborn is providing… the balance of the 234 replacement units [of social housing] to BC Housing at no additional cost, this was part of the purchase price for the land. BC Housing has offered to provide financing to Holborn for the construction of the social housing component and this is in the form of a loan that will be repaid."
At an official ground-breaking ceremony last month at Little Mountain, Housing Minister Rich Coleman said "every single dime" of the Little Mountain sale, which according to multiple media reports may reach $300 million, will pay for "housing or supportive housing" across British Columbia.
According to an agreement between the province and the City of Vancouver, roughly half of the final sale price will go directly to social housing within city limits, mainly towards the construction of 14 social housing projects on city-owned land in the Downtown Eastside and elsewhere.
The lengthy redevelopment of Little Mountain has come under attack from mnay quarters. In September last year, architect and development consultant Michael Geller told Kevin Griffin of The Vancouver Sun, that a factor could be the lack of experience Holborn have in the Vancouver market. "The developer... doesn't really understand how to do business here," Geller told the Sun, referring also to serious delays in constructing a 64-storey hotel and residential tower at West Georgia and Thurlow, Griffin reported.