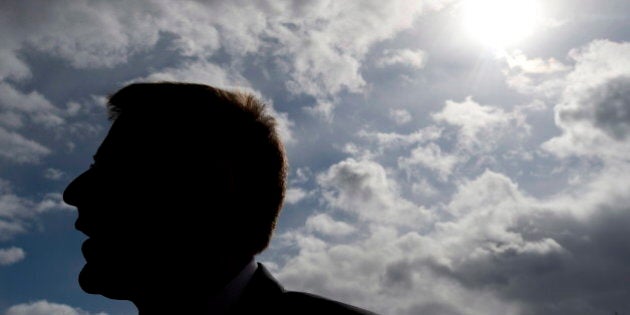 More than half the people who took CBC's Vote Compass right after the leaders' debate say NDP Leader Adrian Dix won outright, while less than a third give the nod to Liberal Leader Christy Clark.
The other two party leaders didn't get much traction at all in the online survey of those who used the Vote Compass tool, which allows users to compare their views on the issues to the positions of British Columbia's major political parties.
Of those whose Vote Compass answers aligned them with either the Green or Conservative parties, only about half thought their respective leaders had won.
Meanwhile, the NDP maintained their steady lead in a UBC election prediction market, which allows investors to put money on candidates during elections.
"That hasn't budged as a result of either the radio debate or the television debate on Monday," said Werner Antweiler, a professor at the UBC Sauder School of Business.
The leaders were back on the campaign trail on Tuesday, hours after the televised debate, which was watched by about 1.4 million people.
"I was really disenchanted with the whole thing. It was lame," said Vancouver-Fairview resident Ross Berman.
"They didn't listen to the questions. All they did was speak the answers they wanted to get out."
Most pundits have declared the match a draw, saying there was no clear winner in the 90-minute debate, held just two weeks before voters head to the polls in B.C.'s 40th general election.
The most hard-fought exchanges were between Clark and Dix, as they traded barbs over economic platforms.
Green Party Leader Jane Sterk quizzed Clark and Dix on their environmental policies, while Conservative Leader John Cummins said the Liberals weren't likely to win the election, so casting a vote for his party would send a message.
Uncomfortable questions were also asked about Cummins' ejection of four candidates from the party, Clark's recent running of a red light, and Dix's decision in the 1990s to backdate a memo that forced him to resign his government job.