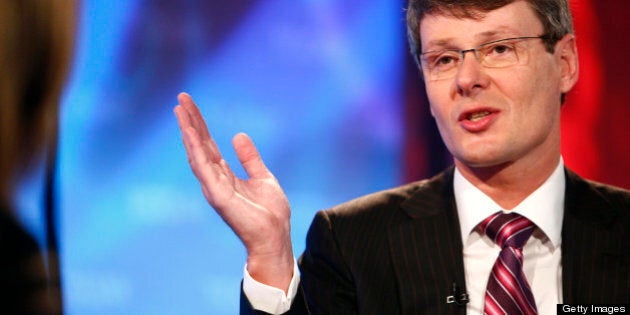 The tablet computer has no future, BlackBerry CEO Thorsten Heins told Bloomberg in an interview.
His comments are the strongest indication yet that BlackBerry may be planning to abandon its tablet computer line, less than two years after the company's PlayBook debuted to less than stellar reviews.
"In five years, I see BlackBerry to be the absolute leader in mobile computing -- that's what we're aiming for," Heins told Bloomberg. "I want to gain as much market share as I can, but not by being a copycat."
"The rate of innovation is so high in our industry that if you don't innovate at that speed you can be replaced pretty quickly. The user interface on the iPhone — with all due respect for what this invention was all about — is now five years old," he said, in comments that had some observers accusing BlackBerry of being the pot that called the kettle black.
BlackBerry says the report is "false."
But Jefferies Group analyst Peter Misek said in a client note he sees return rates at normal levels.
"Z10 sales in Canada, the U.S. and U.K. remain steady with no inventory or return issues," he wrote.