 Selling a 1993 pickup truck, the poster warns its "ugly as f***," but "it runs forever," balancing the good and the bad about the vehicle.
There's a crack right across the windshield, says the ad, but, "it doesn't interfere with vision. Unless you're a midget."
Selling for $499, the truck even comes with its own Hello Kitty steering wheel cover. "No one will ever steal this truck," says the ad, especially since it doesn't even look like it runs.
The post has no photos of the truck, perhaps an ode to its lack of beauty. Really ugly pickup truck, what more needs to be said, the ad asks.
Designed to get attention the ad has succeeded says the poster. No word on any sale being made yet though.
Here's a look at what more the hilarious ad had to say: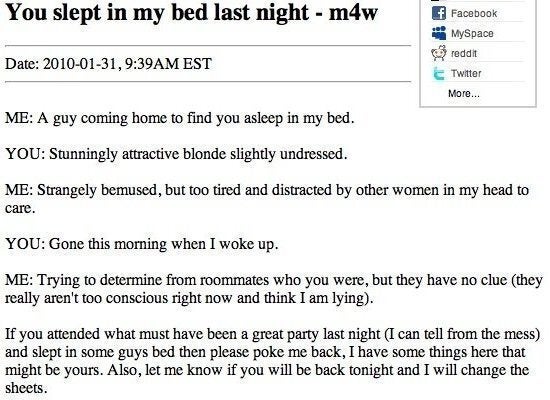 Calgary Craigslist Pickup Truck Ad