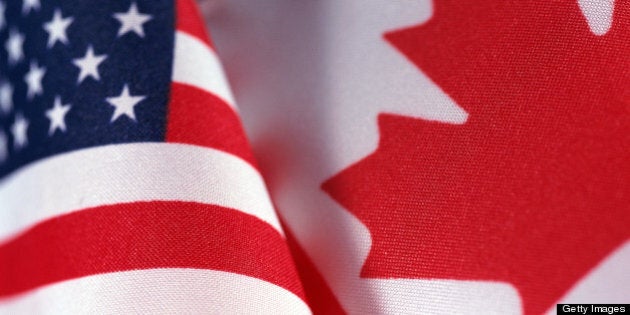 Canadians are used to being mocked by Americans on television -- our accents, our small-town vibe, our lack of military strength are all fair game -- but could a new Canadian TV series finally vindicate us?
Enter "America Eh!," a new show launched by Indie producer Insight Productions (responsible for reality format adaptations like "Big Brother Canada" and "The Amazing Race Canada"). The program will feature top Canadian comedy writers and performers poking fun at Americans, and will live exclusively online in a one-hour series.
"Our friends to the south are a constant source of inspiration, especially for comedy, and we know they can take it because they just keep on doing it!"
This isn't the first time we've insulted our American chums on TV. CBC's "This Hour Has 22 Minutes" included an occasional segment called "Talking to Americans," where Rick Mercer would get Americans to agree with ridiculous statements about Canada. The segment was so popular it earned its own one-hour special.
What do you think? Will you watch "America, Eh?"