The first round pits the Canucks against the San Jose Sharks. In the 2011 Stanley Cup Playoffs, the Canucks beat the Sharks in the third round, eventually falling to the Boston Bruins in the final.
The Canucks have home ice advantage in this series after finishing third in the Western Conference with a 26-15-7 record, while the Sharks finished sixth with 25-16-7.
With 124 goals for, and 116 goals against, the Sharks hold a slight advantage in goal differential, while the Canucks scored 127 goals and allowed 121 in the regular season.
The Canucks' success will depend largely on how healthy the team can stay through the playoffs. They are already hurting with injuries to starting goaltender Cory Schneider, defenceman Chris Tanev and winger David Booth.
Here's how the first round schedule stacks up:
Canucks-Sharks First Round Playoff Schedule:

- Wed. May 1 - At Rogers Arena, Vancouver, 7:30 p.m.

- Fri. May 3 - At Rogers Arena, Vancouver, 7 p.m.

- Sun. May 5 - At HP Pavilion, San Jose, 7 p.m.

- Tues. May 7 - At HP Pavilion, San Jose, 7 p.m.

- Thurs. May 9 - At Rogers Arena, Vancouver, 7 p.m. (if necessary)

- Sat. May 11 - At HP Pavilion, San Jose, Time TBD (if necessary)

- Mon. May 13 - At Rogers Arena, Vancouver, Time TBD (if necessary)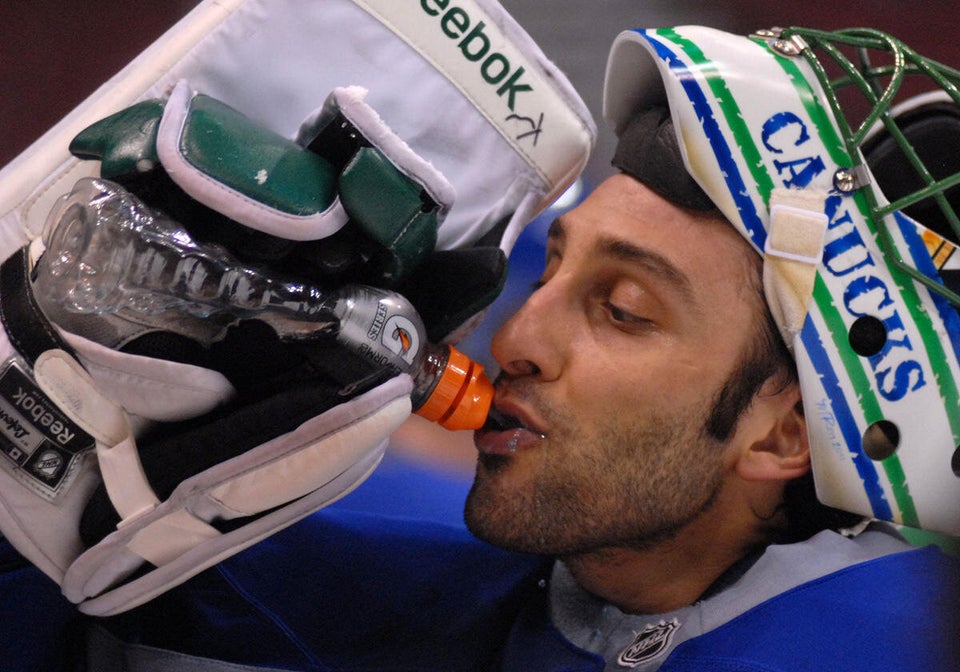 Vancouver Canucks Players 2012/13