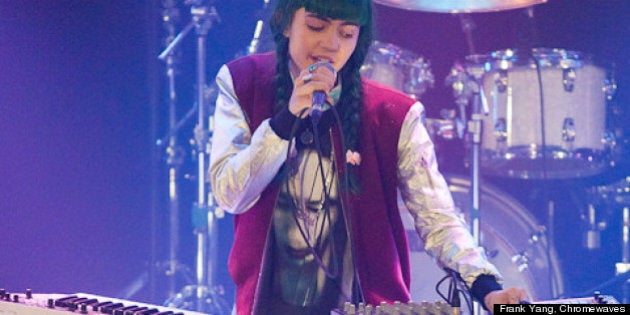 Montreal electro-popster Grimes and breakout R&B star Frank Ocean were announced as 2013 Webby Award winners in New York earlier today.
But the duo didn't win their Webbys, awarded generally for "excellence on the Internet including websites, interactive advertising, online film & video and mobile content," for their music so much as for their bold online stances.
Grimes, who recently won a Juno Award and has also been nominated for Prism Prize and Polaris Music Prize awards this year, earned her nod as Artist of the Year "in recognition of her ability to harness the power of the Web to engage and inspire millions of fans," according to the Webby website.
"Since launching her earliest recordings on the Internet for free, Grimes has used the platform to spread a unique and compelling mix of cutting edge music, visual art and DIY style that has defined her as one of contemporary music's most interesting and engaging artists."
Most recently Grimes used the Internet for an epic teardown of sexism in the music industry. It was a fact not lost on the Webby folks.
"Grimes has certainly raised the bar for all solo entertainers, showing a fearlessness, candor and understanding of the Web that makes her a true 21st century digital star," the Webbys conclude.
Frank Ocean was named Person of the Year. No doubt in part for coming out as gay in a Tumblr post titled "Thank You's."
According to the Webbys, "Frank Ocean has had a truly remarkable, impactful year as both a musician and cultural icon, showing a deep understanding of the Internet as a communicative tool for social change."
Justin Bieber also won a Webby for People's Voice Award, though he lost his other nomination for Social Media Campaign to some dude named Barack Obama.