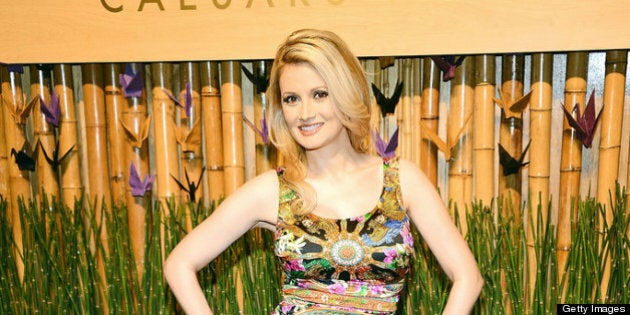 Once a Playboy Playmate, always a Playboy Playmate, motherhood be damned!
The 33-year-old, who gave birth to her own lil bunny, daughter Rainbow Aurora, in March, looked centrefold ready in a colourful floral print mini in Vegas on Sunday complete with embellished stilettos (but minus the cottontail.)
On Monday, the "Peepshow" star showed up at the premiere of the show "Pin Up" in Las Vegas in yet another figure-hugging mini, of the leopard-print variety. (But Holly, don't cats eat bunnies??)
Potential animal drama aside, Holly says life with baby Aurora couldn't be better.
"She is doing great -- she really is a perfect baby," Madison said to US Weekly. "I'm really lucky because she'll sleep through most of the night. She'll wake up, like, once when she needs to be changed."
What do you think of Holly's post-baby style?