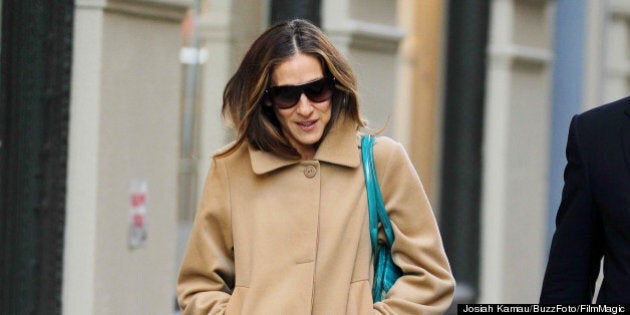 Who does it better? NYC or L.A.? "Gossip Girl" or "The O.C."? Lauren Conrad or Olivia Palermo?
The two famous cities are regularly pitted against each other, so one can't help but compare these rivals even though they're worlds apart when it comes to, well pretty much everything.
The distinct personalities of New York City and Los Angeles residents are most easily seen through their fashion, but who wins in this fashion faceoff?
It's a tight race: The celebs who reside in the Hollywood Hills or in a penthouse in Tribeca represent their 'hoods well when it comes to style.
Full story continues below slideshow: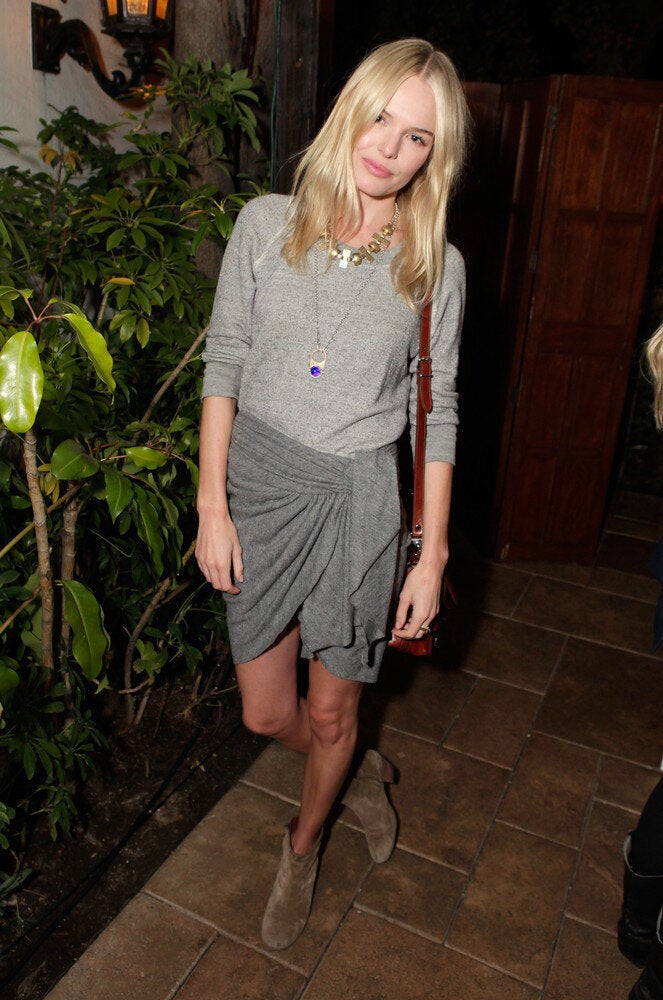 Los Angeles' constant sunshine and balmy weather fosters a much more casual bohemian vibe with lighter weight fabrics like lace, linen, silk and denim.
Cameron Diaz is another quintessential California girl. The leggy blond regularly wears her hair in an effortless ponytail with minimal jewelry. She really knows how to rock a t-shirt and jeans without looking blah and is apparently a gifted surfer.
Let's not forget another blond who we saw grow up on "Laguna Beach" and "The Hills": Lauren "LC" Conrad knows how to wear cut-off tops and flip-flops while maintaining a perfectly polished look.
The beach look isn't the only California outfit celebs wear.
Sheryl Crow famously penned the lyrics "All I wanna do is have some fun, until the sun comes up over Santa Monica Boulevard."
The singer has made some major fashion missteps but is well known for her casual rocker-chic that's very West Coast.
Celebrity men who pull off the California cool look include Matthew McConaughey, Mark Wahlberg and "The Hills" star Spencer Pratt (we kid!).
Meanwhile in the concrete jungle dwells all that is haute couture, hipster and trendy.
New York City's fashion scene is hugely trend-driven but more conservative then L.A. when it comes to showing off skin.
As winter natives, New Yorkers get to wear hip boots, edgy coats and heavier, more structured fabrics. They're also masters at embellishing their outfits with bags, belts, hats, big sunglasses and statement jewelry. High heels? Please, if you can't walk a mile in 4-inch stilts, you're pretty much banished.
So who are the celebrities we love for nailing NYC's self-assured look?
Despite some attempts to be a little too avant-garde, the twins have become fashion icons in their own right, mixing modern bohemian with classic sophisticated pieces. We think the term "boho-chic" was born when Mary-Kate and Ashley found their style. And you can't argue with a duo who heads a billion dollar fashion empire.
Other celebs known for their sophisticated NYC style include rapper Kanye West, Maroon 5 frontman Adam Levine and the queen of New York fashion, "Sex and the City's" Sarah Jessica Parker. It's almost blasphemous we mentioned SJP last but we like to keep you on your toes.