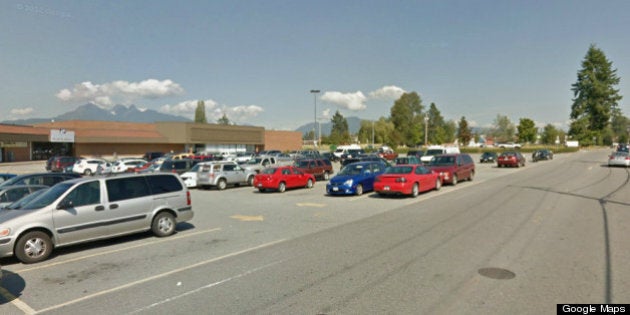 MAPLE RIDGE, B.C. - Two men have been arrested and police are looking for a third suspect in a fatal shooting in Maple Ridge, B.C., Monday night.
The victim, 26-year-old Claude DeGuire, was gunned down in a parking lot in front of horrified shoppers at Haney Place Mall.
Sgt. Peter Thiessen, speaking for the Integrated Homicide Investigation Team, says it was a
targeted attack in which DeGuire was shot at very close range.
He says DeGuire had past contact with police and the killing appears drug-related.
Thiessen says police were able to arrest the suspects, aged 26 and 27, based on interviews with several witnesses.
Investigators are seeking a third male suspect yet to be identified.