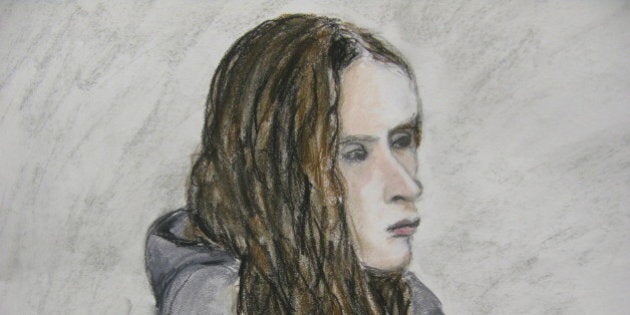 CALGARY - Video of a police interview in which a Calgary woman confesses to putting two of her newborns into the garbage will be admitted as evidence at her murder trial.
Justice Peter McIntyre ruled Tuesday that there is no indication that Meredith Borowiec's confession that she put the babies into trash bins after they were born was involuntary.
"The videotapes are the best evidence of voluntariness and whether charter obligations were met," said McIntyre in his two-hour ruling.
"There was no charter breach or indication her confession was prompted by either inducements, threats or trickery that would shock the public conscience," he said. "Not by any improper police action."
McIntyre said Borowiec was cautioned of her legal rights and given a chance to talk with a lawyer.
"Ms. Borowiec was given an opportunity to consult with counsel. She was aware of her right to silence," McIntyre said.
Borowiec, 31, is charged with second-degree murder in the deaths of two newborns in 2008 and 2009. She was charged just over a year after a third child was found alive in a Dumpster in October 2010, which prompted a lengthy police investigation.
She faces a second trial this fall on an attempted murder charge related to the surviving child.
Borowiec was first interviewed by police in 2010 after the live baby was found in the trash bin.
In a second interview a year later, Borowiec said she had her first child in 2008 and didn't even look to see whether it was a boy or a girl before she wrapped the infant in a towel and put it in a garbage bag.
She also admitted to a similar scenario in 2009 when she again gave birth into a toilet in her apartment, wrapped the child in a towel and dropped it into the bathroom garbage before walking out to a large bin and disposing of it.
Borowiec told the investigating officer she heard a noise "like a kitten" after the birth of her first child and, the following year, was aware the second child was alive as well.
Borowiec was wiping away tears at one point Tuesday when the judge recounted what had happened when the rescued child was abandoned, but she showed little emotion when the decision on the evidence was rendered.
The defence had argued Borowiec's charter rights were violated because she was not warned that she was a suspect in the two deaths when the video was recorded. The interview was done in relation to the abandoned child and her lawyers say police should have let her know about the consequences of what she was saying.