Canada's new plastic $5 and $10 bills got a stellar welcome Tuesday — literally.
Canadian astronaut Chris Hadfield joined Finance Minister Jim Flaherty and Bank of Canada governor Mark Carney via a satellite video link from space to help unveil the latest and last of the country's new polymer bills.
The bill's themes centre on frontiers: The $10 bill features an image of a train, while the $5 bill shows the Canadarm floating in space above the earth (hence Hadfield's participation).
"The innovative nature of the polymer notes is echoed in the theme of the series — frontiers — because, in so many ways, these notes break new ground," Carney said.
Check out these images of the new bills that will soon be coming to your purse or wallet: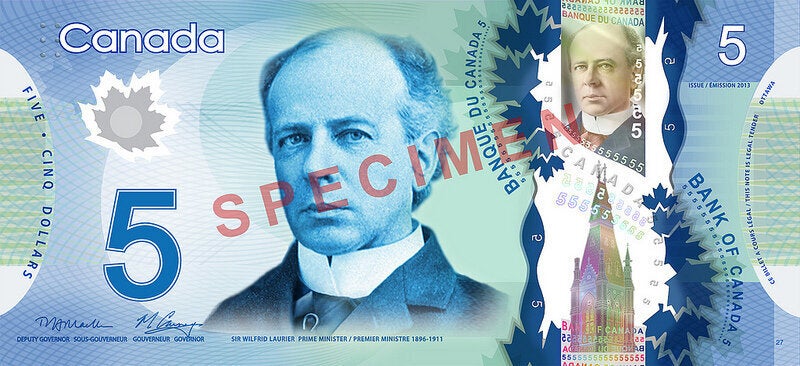 Canada's New Plastic Money