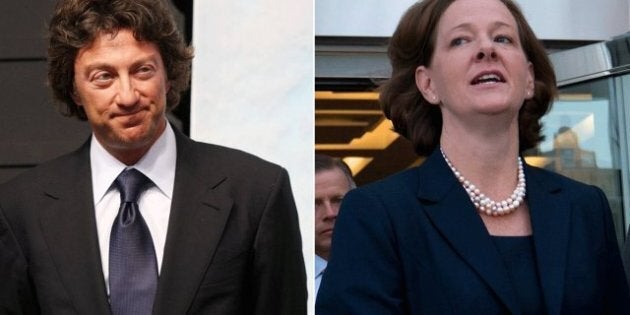 EDMONTON - An executive with a company belonging to Edmonton Oilers owner Darryl Katz has been rebuked by Alberta's chief electoral officer for donations made to the governing Tories during last year's election.
Brian Fjeldheim's office says it has issued a letter of reprimand to Paul Marcaccio, chief financial officer of the Katz Group of Companies, for a $25,000 donation he made to the Tories during the 2012 provincial election.
The investigation determined Marcaccio actually lived in Toronto so he couldn't donate under Alberta election laws.
It also noted that while he spends half his time in Edmonton and half in Toronto, Marcaccio holds an Ontario driver's licence and health card.
"While Mr. Marcaccio has a significant presence in Alberta, the chief electoral officer was satisfied that he was ordinarily resident outside Alberta," reads the report signed by acting electoral officer Lori McKee-Jeske.
Fjeldheim's term as electoral officer expired this month, but he was in charge during the probe.
The office had been investigating $430,000 in campaign donations reportedly made to the Tories and linked to the Oilers owner.
It appears the donors linked to the rest of the money have been cleared as the office says the investigation is concluded.
Under elections law, the electoral officer can only release findings of wrongdoing and a spokesman with the office, Drew Westwater, confirms Marcaccio is the only one being named at this point.
Westwater said it is possible more results will be released as early as Wednesday, but only with the written consent of either the person who made the complaint or the person being investigated.
The report into Marcaccio's actions does shed some light on the larger donation.
It says it was received by the party as a single bank draft from Katz Group Properties Inc. It came on April 16, 2012, less than two weeks before the vote.
The large donation has been controversial because under campaign fundraising laws, no one person or organization may donate more than $30,000.
The figure represented 20 per cent of all the money raised by the Tories. The party took 61 seats to 17 for the Wildrose in the 87-seat legislature in the April election.
Katz currently has a deal with the City of Edmonton to build a new arena for the Oilers and both sides are looking for $100 million from the province for the project.
The Tories has said they will not directly fund the shortfall.
Katz has not commented on the donation.
The report says a letter of reprimand was appropriate given it's the first time Marcaccio had been investigated and he acknowledged the mistake.
"He made an error, believing in good faith that he could contribute," the report reads, adding that the Tories voluntarily returned the money.
A spokesman with the Oilers said he would forward a message to Marcaccio seeking comment on the report, but didn't expect the executive would have anything to say.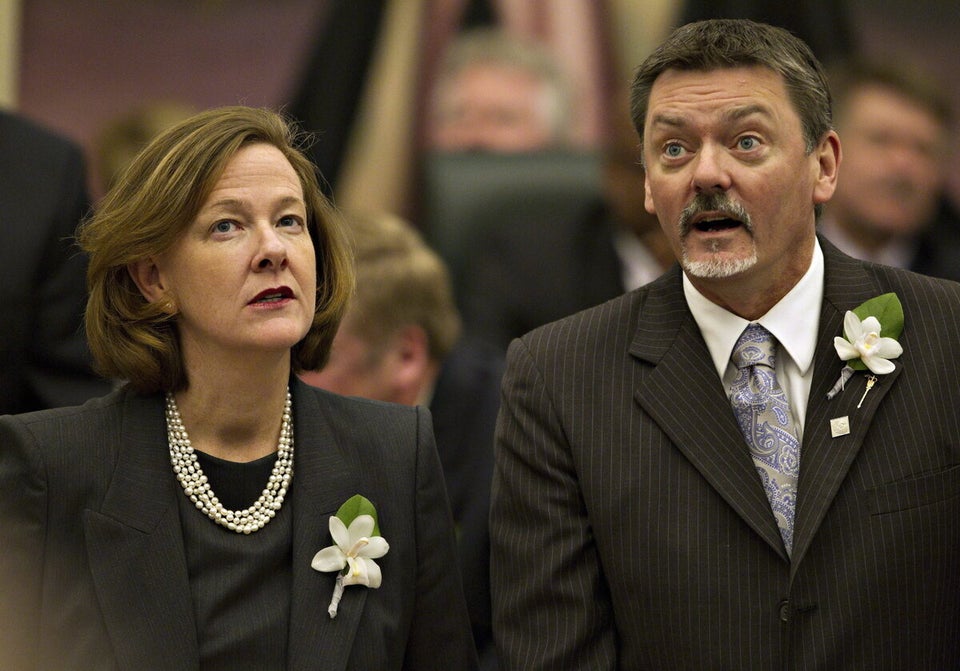 What Cash Bought During The 2012 Alberta Election