We're used to seeing Paulina Gretzky front and centre, but now the model's behind is the focus of our attention.
The 24-year-old posted a photo of herself on Instagram with her back to us, showing off her butt (and some serious thigh gap) in a tiny diamond-print bikini (one of many, many itty-bitty swimsuits Gretzky owns.)
With her hands raised up to her head and fingers running through her long, blond hair (do you think she uses a weave?) the Flare cover girl looked like she was having a lot of fun in the sun while taking a dip in a pool. Paulina captioned the pic "So happy to be back in LA!!"
Let's just hope dad Wayne Gretzky doesn't have a heart attack over the photo and suspend her social accounts!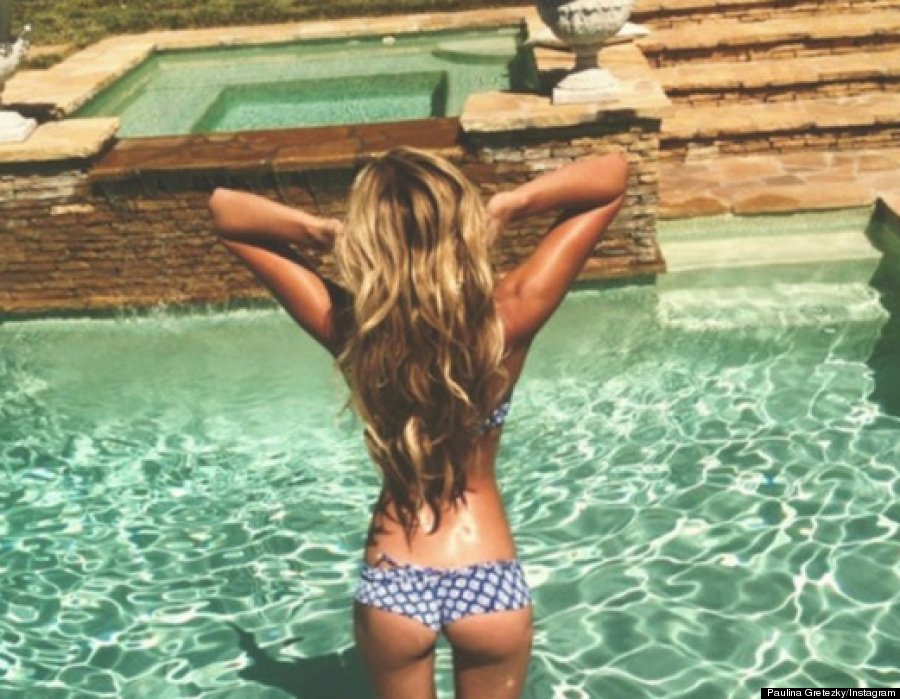 Check out Paulina's many swimsuit looks over the years below and tell us what you think of her many, many bikini looks!
The Many Bikinis Of Paulina Gretzky