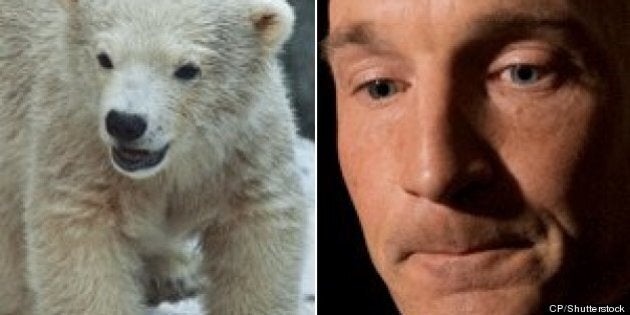 A Tory MP has used the findings of U.S. climate skeptics to conclude the global polar bear population is flourishing.
Ryan Leef, who represents Yukon, said in a letter to a constituent in February that "pessimistic studies" from those who want to see the beloved bears declared endangered have been judged "unscientific and inconsequential" by researchers.
"The global polar bear population has quadrupled over the last 40 years," Leef wrote.
"The effects of global warming on polar bears, if it continues as projected, will be severe," the report concludes. "By mid-century, polar bears will most likely be limited to a small portion of their current range."
"I am absolutely appalled that a Canadian MP would circulate this kind of stuff to a constituent asking in good faith about the conservation of polar bears in Canada," he said.
Environment Canada, which currently lists the bears as a "species of special concern," says this country is home to approximately 16,000 of the estimated 20,000–25,000 polar bears in the Arctic.
The department says climate change remains "the most important threat to their long-term range-wide security."