The generational change in the House of Orange-Nassau gave the Netherlands a moment of celebration and pageantry as this trading nation of nearly 17 million struggles through a lengthy recession brought on by the European economic crisis.
Visibly emotional, the much-loved Beatrix ended her reign in a nationally televised signing ceremony as thousands of orange-clad people cheered outside. Millions more were expected to watch on television.
Willem-Alexander gripped his mother's hand and looked briefly into her eyes after they both signed the abdication document in the Royal Palace on downtown Amsterdam's Dam Square.
Beatrix looked close to tears as she then appeared on a balcony overlooking some 20,000 of her subjects.
"I am happy and grateful to introduce to you your new king, Willem-Alexander," she told the cheering crowd.
Moments later, in a striking symbol of the generational shift, she left the balcony and Willem-Alexander, his wife and three daughters — the children in matching yellow dresses and headbands — waved to the crowd.
The former queen becomes Princess Beatrix and her son becomes the first Dutch king since Willem III died in 1890.
The 46-year-old father of three's popular Argentine-born wife became Queen Maxima and their eldest daughter, Catharina-Amalia, who attended the ceremony wearing a yellow dress, became Princess of Orange and first in line to the throne.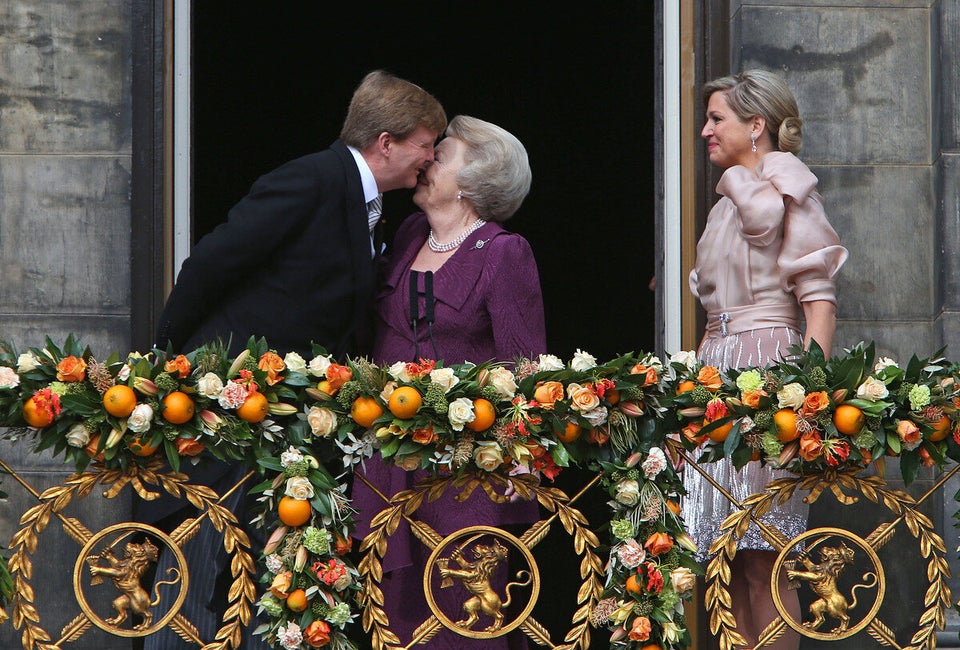 Dutch Queen Beatrix Abdicates