 The Vancouver Canucks aren't exactly the hottest ticket in town as prices for some of the best seats have been cut by more than half ahead of their first 2013 playoff game.
Lower-bowl seat prices have been cut from $300 down to $130 for team employees and corporate partners as the organization struggles to sell out Rogers Arena for tonight's first game, with backup goaltender Roberto Luongo starting against the San Jose Sharks, The Vancouver Sun reported.
The Canucks said the reduced prices were well-received, but sport marketing consultant Tom Mayerknecht told the newspaper it is still taking some effort to sell tickets, adding that the first game of the playoffs is always the hardest sell.
Bloggers cite a number of reasons why Canucks playoff tickets aren't selling as hotly as the team hoped.
It could be playoff fatigue, as the Canucks have played several postseason games since 2009. It could also be lowered expectations, as the Canucks made it to the Stanley Cup Final in 2011 and won the 2012 President's Trophy for best regular season team the following year, but fell out of the playoffs in the first round, NBC blogger Jason Brough said.
Fans could also be emotionally drained from the Canucks' playoff run two seasons ago. Expectations were high as the Canucks marched and stumbled to the Stanley Cup Final against the Boston Bruins, only to bottom out 4-0 in Game 7, Vancouver Sun blogger Scott Taylor reported.
He went on to say that Canucks fans are taking a wait-and-see approach with this year's team, predicting that the bandwagon will fill up again if they succeed in the postseason.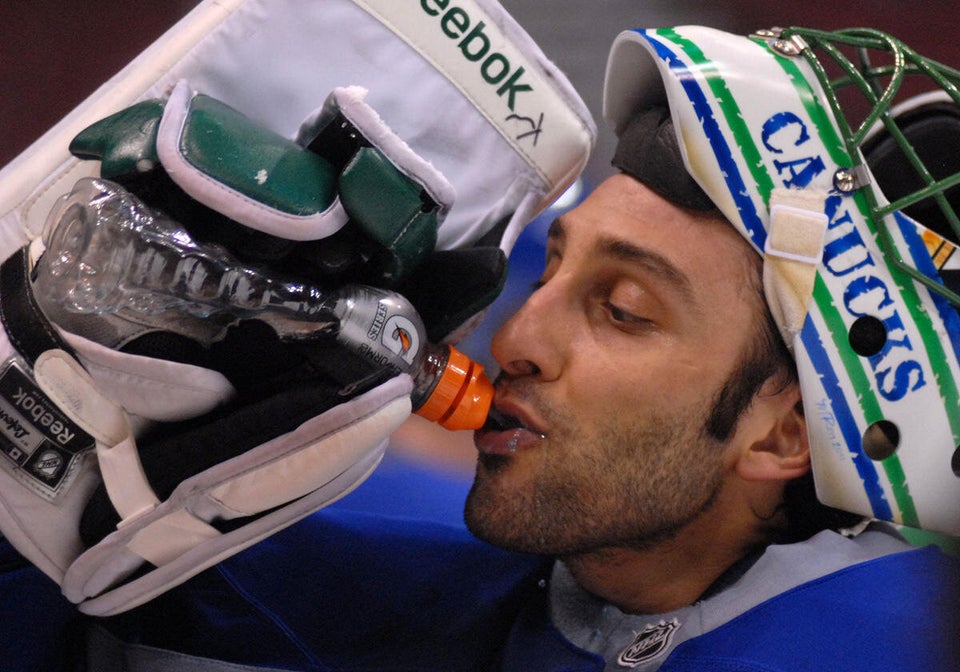 Vancouver Canucks Players 2012/13