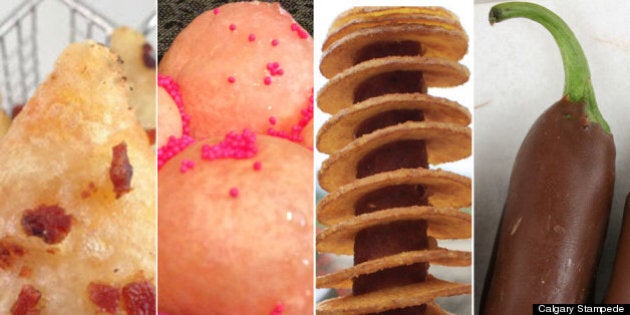 Calgarians wait in anticipation each spring to see what type of deep-fried goodness they'll be able to cram down their gullet come July, and this year's 31 items do not disappoint.
From the delicious, to the disgusting, to the truly bizarre, there's something to suit every taste. The important thing to remember is that it's carnival food, it's supposed to be terrible for you and it's best consumed after a few beers, when your conscience has been silenced buy the alcohol.
Story, and our picks for best eats, continue below the slideshow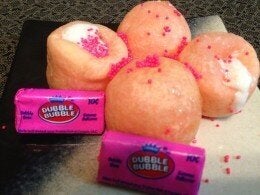 Calgary Stampede 2013 Midway Foods
Among the items we're excited to try are the deep-fried pie (yum), eggoll on a stick (OMG, yum) and double-smoked, bacon wrapped, cheese perogie skewer (yum to the millionth degree.)
We're still on the fence about the chocolate-covered jalapenos, dessert fries and deep-friend avocado.
Which food are you most looking forward to trying? Are there any that look really repulsive to you? Let us know what you think in the comments below.