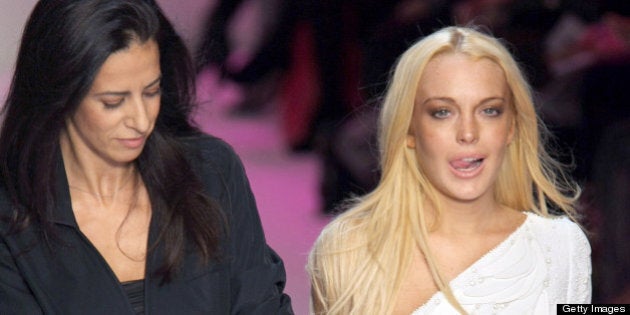 On that note, let's turn our attention to several really poor marketing decisions that resulted in some embarrassing celebrity fashion collaborations.
Story continues after the slideshow: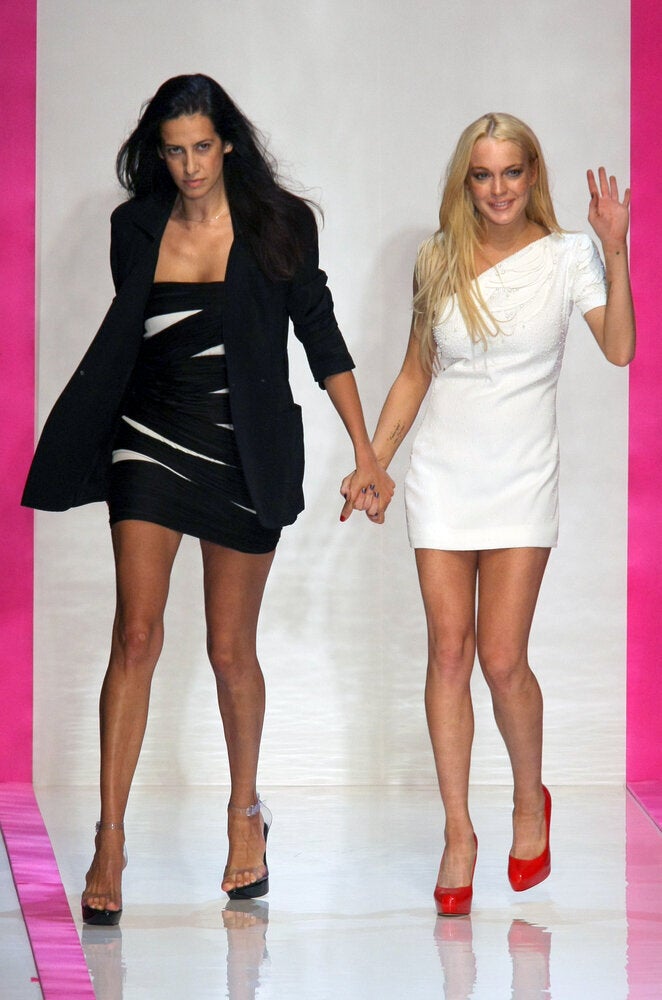 Best And Worst Celebrity Designer Collaborations
One of the worst in recent history has to be Lindsay Lohan's collaboration with French fashion house, Ungaro. Who uses Lindsay Lohan, an actress who has been struggling to revive her own career, to revive a brand? In any case, the heart motif-themed runway show in 2009 was the laughing stock of Paris Fashion Week and we can only assume the money she earned on that job went straight to her legal bills.
Canadian singer Avril Lavigne's line, Abbey Dawn for Kohl's was also a resounding failure and was pulled from store shelves in 2008. We don't blame them. The only one who can pull off a skull print is Alexander McQueen. Sorry Avril.
Reality show stars also try to grab quick cash.
"Paper-thin tanks for $27? Flimsy, panty-line-molesting dresses at nearly 40 bucks? Sure, that's a steal compared to Marc Jacobs, but not far enough removed from what you'd pay at the Gap for something that's at least 100 percent cotton and unlikely to give you a rash."
Not even A-list name recognition and a link to the stylish Carrie Bradshaw can help sell clothes.
But not every celeb-designer collaboration is a disaster.
Another style icon, "Big Love" actress Chloe Sevigny, partnered with Opening Ceremony, producing a grunge-inspired line that was highly coveted and reminiscent of her own offbeat style. Think free spirited '60s teenager and you have the gist of the line.
It seems that retailers are always on the hunt for their next celebrity designer/spokesperson and while many have failed, H&M hasn't made a big misstep yet. Their campaigns with singer Lana Del Rey and soccer babe David Beckham were a big hit although neither celeb designed the clothes.