With roughly three months to go before Kate Middleton and Prince William have their first baby, sources say the couple is already planning baby No. 2.
"Both she and Prince William think it would be fantastic to get pregnant again as soon as possible, as far as Kate is concerned, that means giving herself the rest of the year to recover, then trying for another baby in the new year," a source tells OK! Magazine.
According to the report, Kate says she's "amazed" with how her pregnancy has gone so far, but earlier struggles with her health continue to worry her.
"They got quite alarmed that it was never going to happen. That's why they just want to get on with it and have another one as soon as possible," OK! sources say.
The video above says Will and Kate plan on getting busy in January (when Kate turns 32), adding that Kate doesn't want to have babies in her 40s.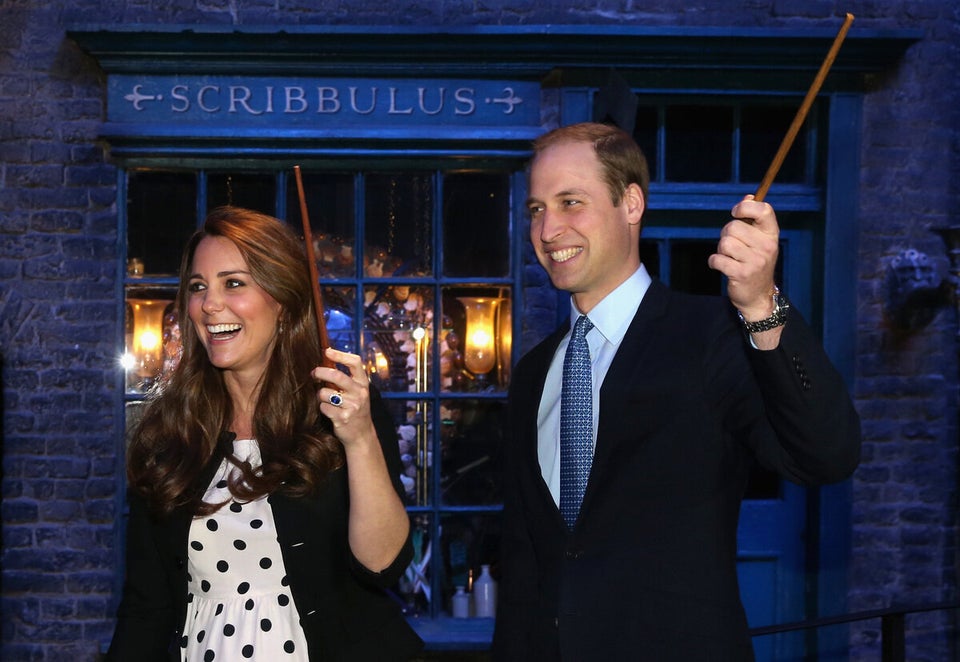 The Royals Visit Warner Bros. Studios