The spoof stars Ed Helms-clone James Duthie and other "NHL On TSN" analysts and studio crew, and features LA Kings players such as Anze Kopitar and Dustin Penner.
The story starts with Duthie —sporting Mike Tyson's signature face tattoo — on an Los Angeles beach, on the phone with Kopitar.
"We messed up. Things got out of hand. Dredge is out of shape, he's babbling incoherently at seagulls," Duthie says, pulling off Helms' facial expressions better than we expected.
"And one other thing. We lost Aaron Ward."
Fans will crack up at the sight of Duthie belly-sliding (yes, belly-sliding) down a handrail or Dredger shouting "'Loungo has not been traded" out of a speeding car.
Other Kings players like Colin Fraser and Jarett Stoll make appearances in the video, as well as an "evil" Bob McKenzie, who is delighted at the prospect of hosting the show solo.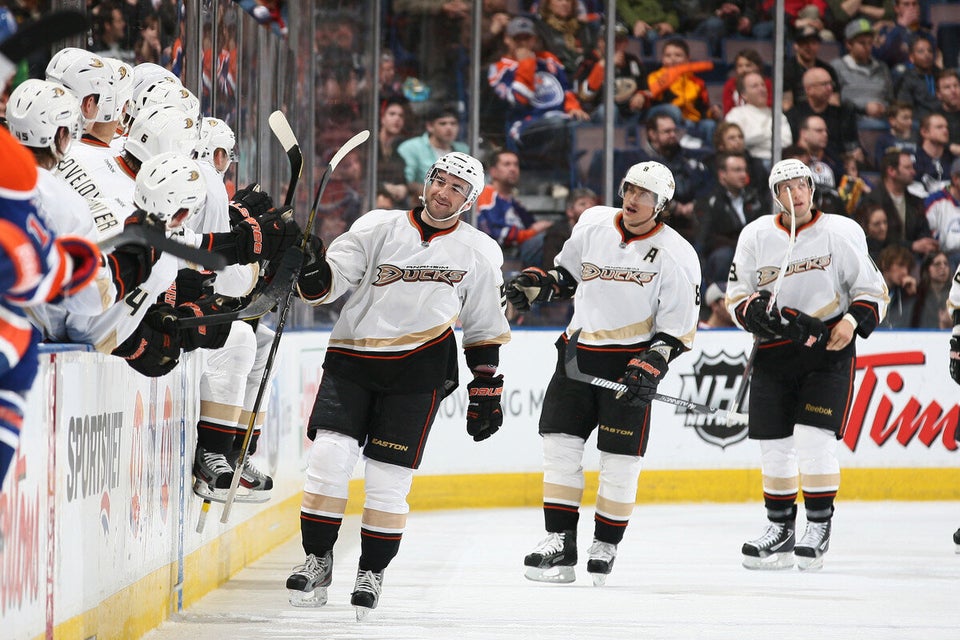 Cities With Priciest Playoff Ticket Prices