A video filmed by a Canadian jihadist who may have influenced one of the suspects in the Boston Marathon bombing shows five militants pledging to commit "good deeds" by killing non-believers.
There is no mention of when or where the footage was filmed, but the clip does give a glimpse at the thinking of Islamic rebels in the North Caucasus.
The five men appear inside a small but well-stocked bunker preparing to have dinner. Speaking primarily in Russian, one of the subjects is asked "what are you doing?" to which he replies, "Terrorism. To kill kafirs [non-believers]. This is what I do."
The militants are repeatedly heard praising Allah and seeking his help to "perform their duties" in cleansing them of the 700 sins committed in their lives.
"We are not suffering, we are not in need. We are in need of Allah's help and he does not leave us, his servants," Plotnikov says after asking a man identified as "Hamza" to film him. "We have food, we have someone to make the food, and there are other brothers who do deeds and perform their duties and this will be rewarded.
"And therefore, kafirs, you will never see what you would like to see ... Allah is with us. We have our guardian. You do not have one. We will kill you."
The rebels also criticize the "Putins and Obamas" who "throw their speeches on television and give promises."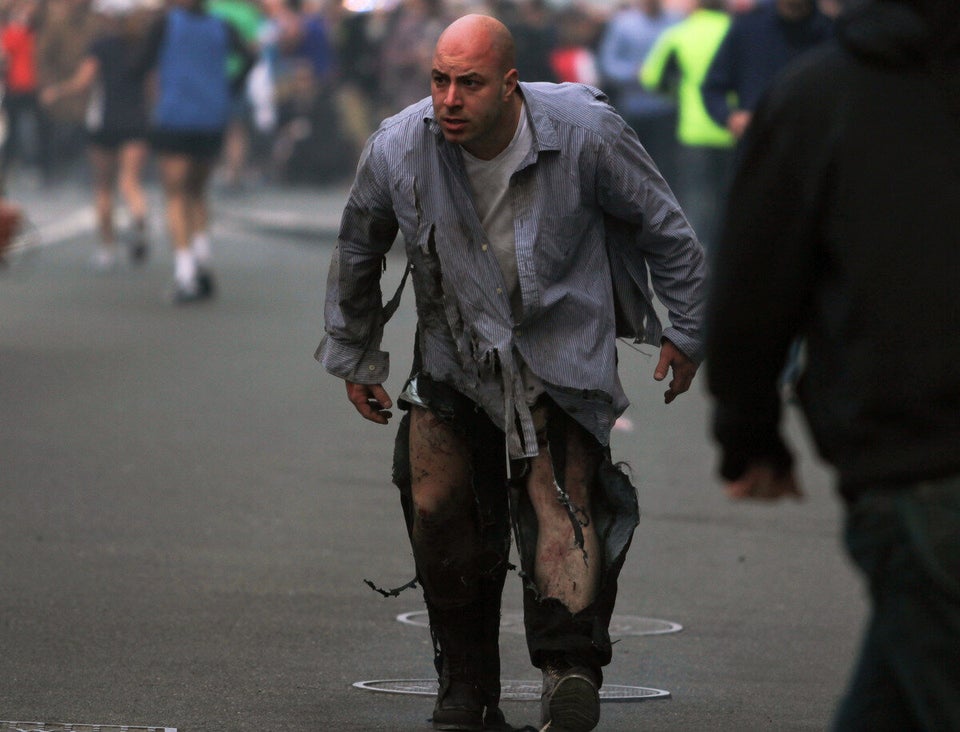 GRAPHIC WARNING: Boston Marathon explosion