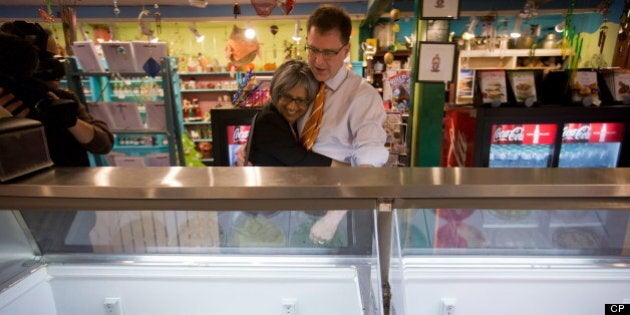 NDP Leader Adrian Dix turned up for an all-candidates debate in his own Vancouver-Kingsway riding Thursday night.
Dix joined Liberal candidate Gurjit Dhillon and Green candidate Gregory Esau in fielding questions from constituents at the Collingwood Neighborhood house.
Opening remarks were followed by questions written anonymously on paper and handed up to the front. Questions focused mostly on affordable daycare and seniors care.
Dix used the opportunity to compare his campaign to the Liberals' so-called negative campaign.
"As you know for the last 18 months the Liberal Party has been launching personal attack ads against me and I haven't run one against them," Dix responded. "I think we need a more generous world and more generous politics."
Dix said he's maintained from the beginning this was going to be a tough campaign.
"Every day we have been positive and strong, thoughtful and generous. And every day the Liberals have been negative, negative, more of the same politics, and I think people want a change in this province — overwhelmingly they want a change."
Green candidate Gregory Esau had a strong showing, disarming the audience with his humour, enthusiasm and admission he didn't know if the Greens would subsidize false teeth.
Candidates return to campaign trail
Dix hits the road again Friday, but the other three party leaders are sticking closer to home.
The NDP leader travels to the southern Okanagan for stops in Penticton and Oliver.
Liberal Leader Christy Clark unwinds from a 10-city, three day tour of the Interior with just one event in Burnaby.
Conservative Leader John Cummins makes an announcement about the technology sector in Vancouver.
Green party Leader Jane Sterk is in Richmond for a childcare forum but returns to the Victoria-area in the afternoon to stump with Vancouver councillor and fellow Green party member Adriane Carr.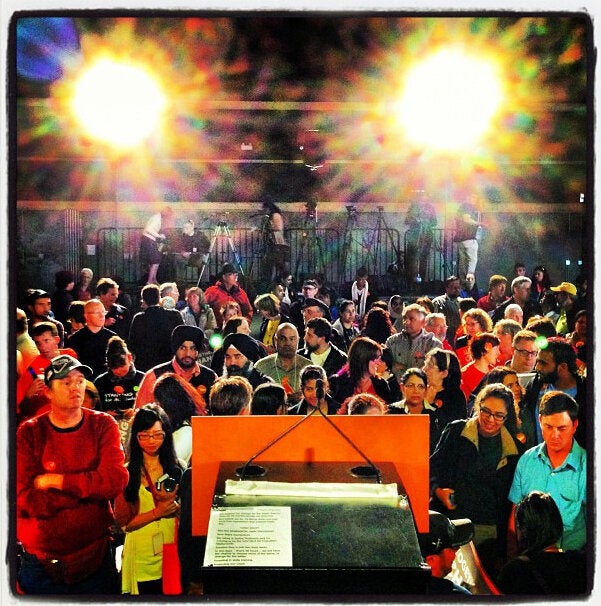 BC Election Campaign Trail