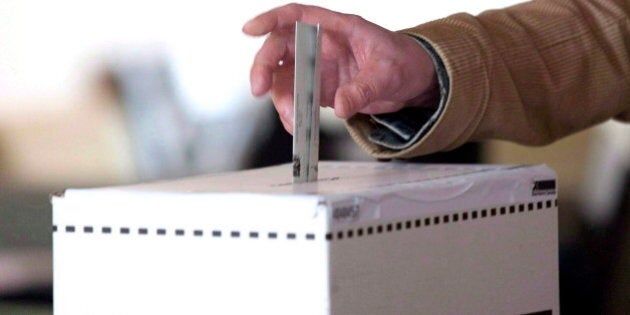 OTTAWA - An aide to a Liberal candidate who ran for a Calgary seat in the 2008 federal election faces charges under the Canada Elections Act.
Earlier this week, Elections Canada laid two charges against Amandeep Gill for failing provide the chief electoral officer with a campaign return.
"Amandeep Gill, being the official agent of a candidate, did, on or between February 13th, 2009 and April 30th, 2013 ... fail to provide the Chief Electoral Officer for the federal general election held on October 14, 2008, with an electoral campaign return ... and did thereby commit an offence contrary to ... the Canada Elections Act," the charge sheet says.
The second charge says Gill, 37, "wilfully" failed to submit the electoral campaign return.
Gill worked as the official agent of Calgary Southeast Liberal candidate Brad Carroll, according to Elections Canada spokesman John Enright.
Carroll finished a distant third in the 2008 race to Conservative Jason Kenney, now the minister of citizenship and immigration.
Charges were filed April 30 in the Alberta Court of Justice in Calgary. Gill is scheduled to appear in court June 17.
Few other details appear on the charge sheet filed in court beyond Gill's Calgary address. A call to a phone number listed under Gill's address was not immediately returned.
Carroll said in an email Friday that he was surprised by the charges, but added he has had no contact with Gill for the last few years.
He says he is bringing in a new financial agent to clear up matters pertaining to his campaign return.