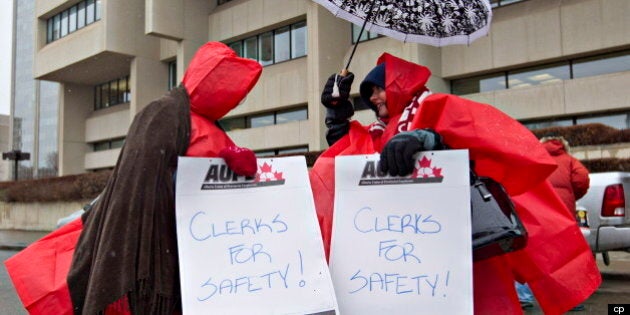 EDMONTON - The Alberta Union of Provincial Employees says its government services bargaining committee has broken off collective agreement negotiations with the province.
The union says employer representatives tabled a position that failed to address any union concerns so the union has applied to have a mediator appointed.
AUPE negotiator Dale Perry says the government was offering a three-year wage freeze and a two per cent pay hike in the fourth year, along with a paid Christmas break.
Story continues after slideshow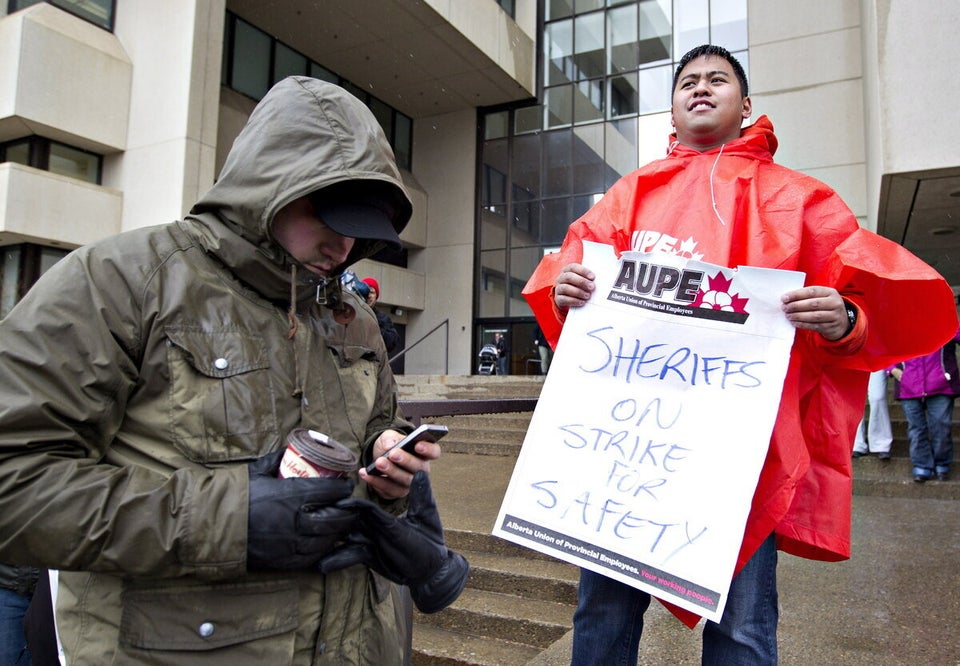 He says in exchange, the province wanted the union to drop proposals regarding the removal of limits on the right to grieve discrimination because of disability, gender, sexual orientation or race.
He says the government was also seeking concessions on how employees are permitted to use time off for union business.
Perry says the union also wants to remove provisions that stop key grievances from going to a hearing in front of an independent arbitrator.
Those complaints now go to an employer-appointed "designated officer," who is a senior management-level government employee.
Perry says that almost without exception, designated officers support the employer's position and do not provide detailed reasons for their decisions.
"We want to bring this collective agreement into the 21st century, but the government demands to keep a process that gives them the final say when an employee complains about sexual harassment," Perry said.
Earlier this week, correctional officers represented by the AUPE went back to work after staging a five-day illegal walkout.
However, the two sides are still fighting, with the province saying it will seek financial redress for the costs of the strike and the union filing an unfair labour practice complaint with the Alberta Labour Relations Board.