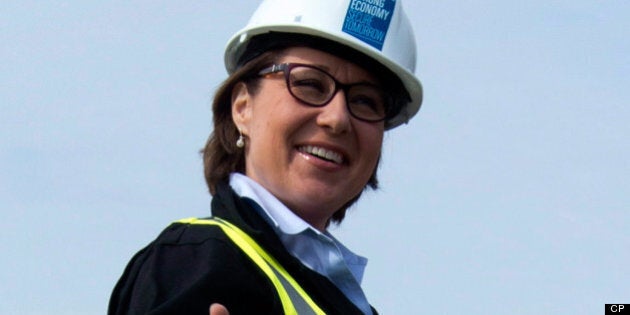 Every political party wants you to believe they are the best suited to run B.C.'s economy. But how much influence can a provincial government have? CBC's Reality Check team reached back in time to find out.
B.C. Liberal Leader Christy Clark believes one issue stands above all others this election campaign.
"I think that people are really coming to conclude that this election is about the economy," she said during a recent campaign stop in Kamloops.
And she takes every opportunity she can to stress the B.C. Liberals are best suited to the job.
But how much control do the Liberals or any other party have over the growth of the B.C. economy? And historically, has one party done better than another?
Consistent growth
It's a big question — and the answer varies depending on how you measure the strength of an economy.
But overall, B.C.'s economic performance hasn't changed much between the NDP 90s and today.
"On the whole, growth has been pretty consistent over the past 20 years," said Central 1 Credit Union economist Brian Yu.
Yu says provincial governments can implement long-term strategies to improve economic conditions, but says it's extremely difficult for government to grow the economy.
"I think the primary influences for the economy aren't policy directly, especially for a trading economy like B.C. It's what happens in the rest of the world."
In other words, it's hard to blame the Liberals for a global economic slowdown in 2008 — or the NDP for the Asian economic crisis of the late 90s.
Limited control
The B.C. Business Council recently released a study that measured B.C.'s economic performance in the 1980s, 1990s and the 2000s.
The report finds the economy has grown at a solid — but not stellar — pace over the past 30 years. And B.C. performed slightly better in the 1990s and 2000s compared to the 1980s, when the Social Credit Party was in power.
The report also points to another interesting statistic that measures the standard of living: GDP per capita — a measure of all the goods and services produced in the province, divided by the total population.
The province was ahead of the national average in 1991 but as the population grew, it fell behind in the 1990s and is still behind today.
The bottom line — provincial governments have limited control over the economy through taxation and other policies. The global economy and demand for B.C.'s natural resources, like liquefied natural gas or lumber, have the greatest influence.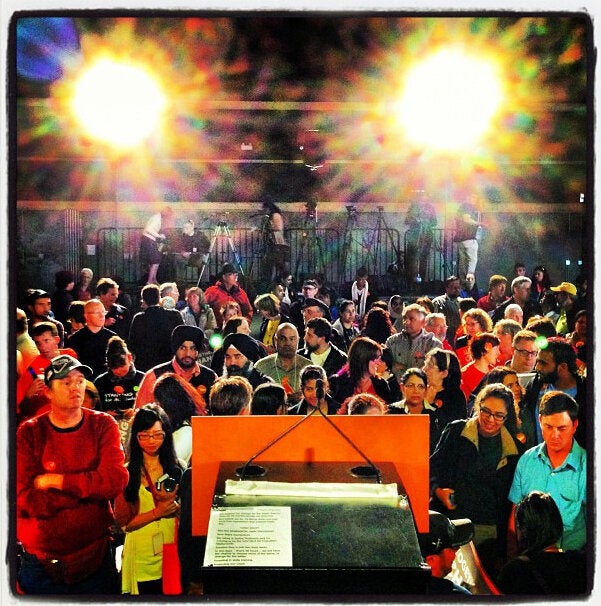 BC Election Campaign Trail