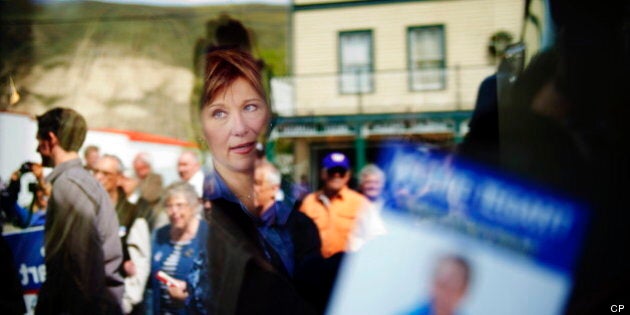 VANCOUVER - There have been five elections in the Vancouver-area riding of Maple Ridge-Pitt Meadows since the district was created in 1991 and more than two dozen candidates — but only one of them, a long-shot Marijuana party candidate in 2005, was a woman.
Elizabeth Rosenau, who's running for the NDP in the May 14 election, is the second female candidate.
But Rosenau, a 55-year-old pharmacist who is running in a provincial campaign for the first time, still represents the minority of the candidates running in the current campaign, in a province — and a country — in which women continue to be underrepresented in politics.
Rosenau, who is running for a party that has set quotas for women, considers herself a trailblazer, particularly in a riding that itself has been dominated by men for two decades. More women politicians, Rosenau said, will encourage even more women to enter politics.
"When you don't see women involved in politics at all, it can be discouraging for women, so that's part of the push to have women involved, because then it becomes a normal thing," Rosenau said in an interview.
The New Democrats and the Liberals are each running women in more than one-third of the province's 85 ridings — 33 for the NDP and 30 for the Liberals, according to an examination of the official candidates list.
For the New Democrats, that's a decrease from 2009, when the party ran 41 women, or about 48 per cent of the total, according to figures from that election complied by the group Equal Voice.
Liberal Premier Christy Clark, the province's second female premier, has boasted her party is running the most women it has ever run in a provincial campaign. The Liberals' 30 female candidates this year, including Clark, compares with Equal Voice's tally of 25 in 2009.
Among the Greens and Conservatives, neither of whom has ever elected a member to the legislature, women are even less represented, with women making up 21 per cent of the Greens and 12 per cent of the Conservatives. Neither party is running a full slate, and the Conservative tally includes four candidates who are running as Conservatives but their affiliation won't appear on the ballot because the appropriate paper work on time.
At dissolution, women accounted for 27 of the seats in the legislature, or 32 per cent, compared with 25 per cent in Parliament.
Of the two major parties, only the NDP has firm rules that set aside seats for women.
Party members passed a resolution in 2011 that stipulated retiring New Democrats in the legislature who are women must be replaced by candidates who are also women. A man who retires must be replaced by either a woman or a member of an "equity-seeking group," such as a First Nations candidate.
This year, there are five New Democrats whose retirements have made the way for fresh candidates — three men and two women — and there are women running in all five of those ridings.
Rosenau is one of those candidates, running in the district previously held by Michael Sather. Rosenau said she was approached by the party and vetted before the 2011 quota rules came into effect, but she won the nomination — in a contested race against another women — after the rules were passed.
"We've got a lot of diversity (in B.C.), ethnic diversity, gender diversity, and we really want that diversity reflected in our caucus," she said.
"There's strength in diversity and better decisions get made when your caucus reflects the population at large."
Janni Aragon, who teaches political science at the University of Victoria, said research has suggested women are able to have a measurable influence on politics when their representation hits about one-third.
"The critical mass is at 33 per cent. That's when we see a difference in policy, in leadership, and with the parties," she said.
There are a host of theories about why women are reluctant or discouraged from entering politics, including the societal pressures to focus on their home life and parenting, the hostile tone in the political arena, and the sexist treatment women often face in politics.
Aragon points out even the premier is not immune from such gendered attacks.
In 2011, one-time New Democrat politician David Schreck, who was elected in 1991 but was badly defeated in the following election, attacked Clark on Twitter for wearing what he suggested was revealing clothing in the legislature. Schreck's comments were widely condemned, including by the NDP.
In the current campaign, a Conservative candidate was booted from the party for using a derogatory slur to describe Clark on his Twitter account.
Aragon notes a recent newspaper profile of Clark was sure to mention that she packed her son's lunch with pizza and a doughnut, which Aragon interpreted as a slight against the premier's parenting skills.
"There are moments where she is treated in unfair ways based on the fact that she is Christy Clark and not Christopher Clark," said Aragon.
"For women candidates, their dress, their clothing, their makeup, the way they look is commented on first and their stump speech and what they have to say is second. This is an old story."
On the other hand, Aragon said Clark hasn't done herself any favours when it comes to maintaining the support of women, such as when she suggested women are too busy to pay attention to politics.
Aragon said she's not surprised the Liberals increased the number of female candidates this year, as Clark attempts to bolster her support among women — a demographic polls suggest continue to prefer the NDP.
Still, Aragon cautions that increasing the number of female candidates doesn't necessarily result in more women elected into office.
"Typically, what we see is that women are sought after in higher numbers in ridings where they don't have a chance," she said. "In those ridings, you're more likely to have a sacrificial lamb, and the sacrificial lamb is usually a woman."
Of the four main parties, the Conservatives have the lowest proportion of female candidates, with women accounting for just seven of the party's 60 candidates.
The party's leader, John Cummins, is at a loss to explain why, but he acknowledges it's a problem.
"Obviously, we'd like to see more women candidates and we've made every effort to find women candidates, but we haven't been as successful as we'd like," Cummins said in an interview.
"To a certain extent, we're not as well known as the other parties, and for that reason we're not seen as a viable option for some women candidates. But I'm convinced that as things move forward, we should be able to do quite well that way."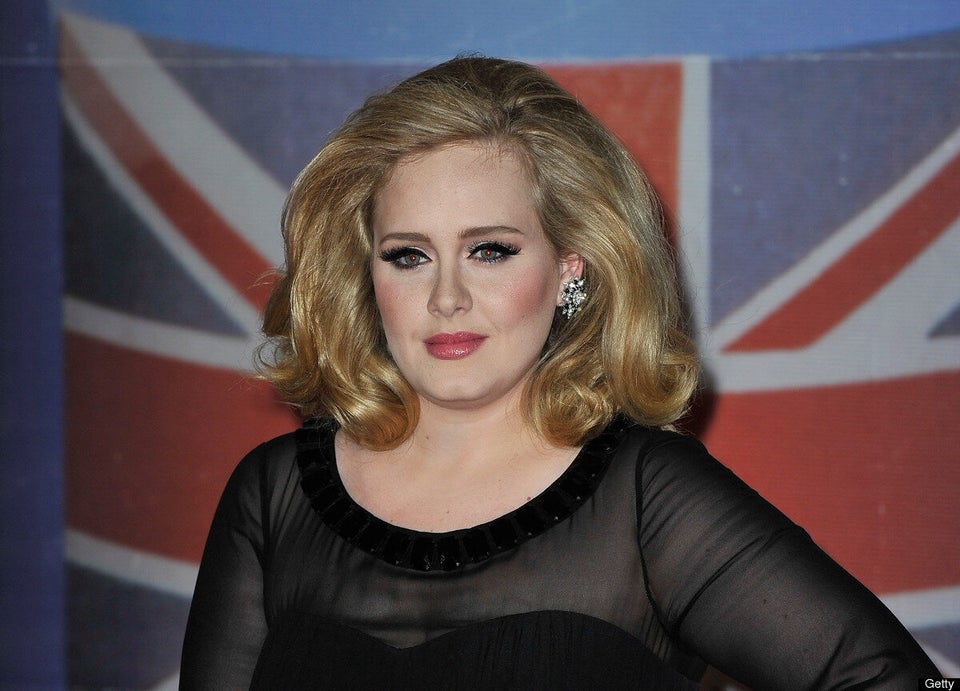 Our Favorite Women In the 2012 TIME 100