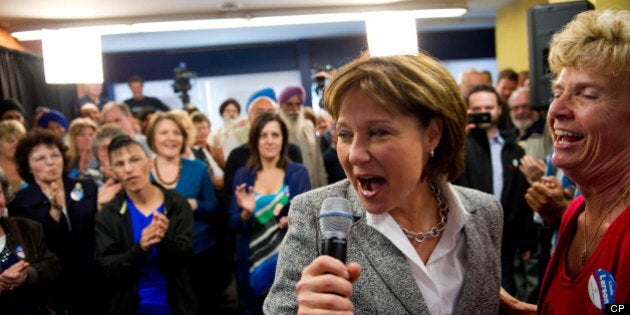 The B.C. Liberals are polling at 34 per cent on overall voting intention, compared to the NDP's 41 per cent, still not quite enough for the Liberals to overtake their opponents, says an Angus Reid online poll of 807 people commissioned exclusively for CTV and the Globe and Mail.
The Green Party sits at 12 per cent and the B.C. Conservatives at 10 per cent, the Globe and Mail reported.
The poll was done May 1 and 2, just after Monday's TV debate, but the shift has less to do with Clark's performance at the debate than overall trends in the campaign, Angus Reid vice-president Mario Canseco told the newspaper.
However, 37 per cent of respondents trusted Dix to keep his campaign promises, while 25 per cent had confidence in Clark to do the same, the press released noted.
The survey comes on the heels of a Forum Research poll in which the NDP held only a four-point advantage over the B.C. Liberals, compared with an August 2012 poll that placed the NDP at 45 per cent approval and the Liberals at 23 per cent, News1130 reported.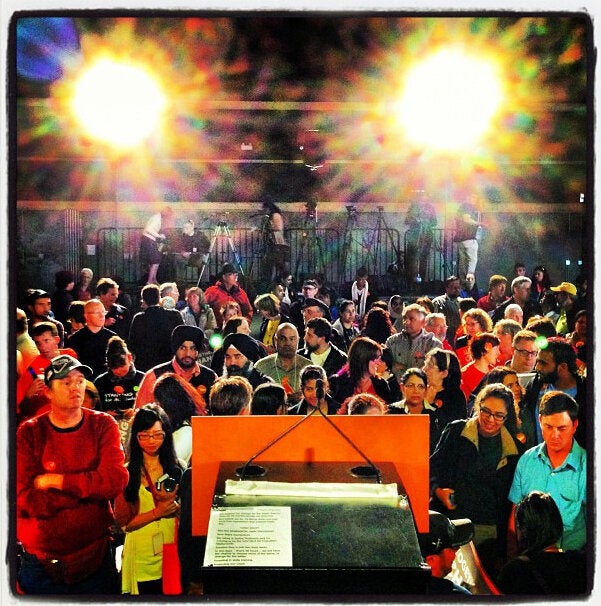 BC Election Campaign Trail