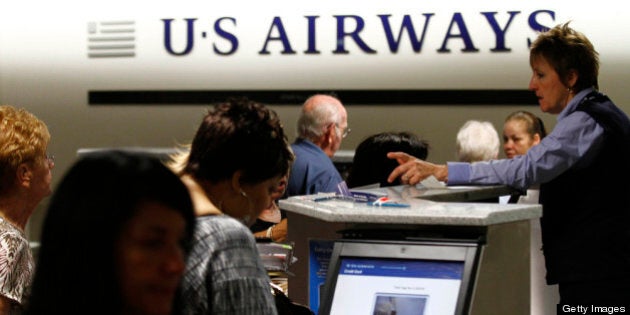 The promise of cheaper flights is driving many Canadians across the border to U.S. airports — costing millions of dollars in lost revenue in Canada — but the federal government says it won't subsidize air travel.
The trend of more Canadians flying out of the United States is disconcerting to Canada's aviation industry, which is calling on the federal government to do something to lure back those travellers.
"What we really need to do is get airports, airlines and government in the room together to develop a new national air travel strategy," said Daniel-Robert Gooch of the Canadian Airports Council.
He and other people in the aviation industry were in Winnipeg this week for the Western Canadian Aviation Forum, a conference paying close attention to the problem of air travellers taking their business elsewhere.
"It's a growing problem," said Senator Dennis Dawson, chairman of the Senate transport and communications committee.
Developing into habit
"It has been a problem for a few years, but every year it grows by about 15, 20 per cent, so that means it is revenue lost for Canada. When you have over five million Canadians flying out of American airports, it's more people than are flying out of the fifth biggest airport in Canada," he said.
"These people are developing a habit of going to American airports, [and] all of these airports are growing to the detriment of your local airport. The reality is there have been estimates of thousands of jobs lost [in Canada]."
Manitoba is one of the provinces seeing the exodus of travellers. Close to half the cars in the parking lot at the Grand Forks International Airport have Manitoba license plates these days.
Victor Matos, Melodie Ralph and their family saved more than $1,000 by flying to Orlando through the North Dakota city instead of leaving from Winnipeg.
"We have a lot of friends that do it, and do it regularly, like once [or] twice a month, going to Florida and other sun destinations right out of here," Matos told CBC News at the Grand Forks airport.
Geography blamed
Ralph said if they found a cheaper alternative in Winnipeg, they'd take it. But so far, there isn't one because of "all those extra surcharges and taxes and fees that are added on," she said.
"We like to travel; we love to travel," Ralph said.
"We are going to find the most economical way to do that. If that means driving an hour and half to Grand Forks to save a thousand dollars, that's what that means."
The reason for the vast price differences in the U.S. and Canada has much to do with geography, said Dawson.
"We are a smaller market dispersed on a bigger country. That is not something easy to deal with but in addition to that, the government has imposed rents on airports," he said.
"The government is making money out of security taxes for CATSA [Canadian Air Transport Security Authority]. They shouldn't be making money out of security taxes. All of those are costs the government can control."
Additionally, unlike in Canada, the U.S. government picks up security costs rather than pass them down. It also does not charge rent to airports for the lands they sit on.
Air industry officials say the fees charged on this side of the border make Canadian airports uncompetitive and are driving passengers south at a loss of $2.3 billion a year.
"We have to look at the fees and taxes that are levied on travellers in Canada," said Gooch.
Lower rates, fees, says senator
A new federal strategy is needed so Canada can better compete with American airlines and airports, Dawson said, and that starts with addressing the rents airports pay, as well as other fees and charges added onto airline tickets.
"They can lower the rates of rents. They should. They should abolish them completely but, at best, let's ask them to lower them," he said.
"These fees are one of the biggest impediments that can easily be controlled. We can't make our country smaller, and we can't get 10 million people more.
"If we lower those, we'll encourage people to fly out of Canada."
But Steven Fletcher, Canada's minister of state for transport, said he doesn't think taxpayers' money should go towards subsidizing people's flights.
"Why would a Canadian taxpayer want to subsidize a trip to the Caribbean? Because that's essentially what is being argued," Fletcher said on Friday, after he met with aviation industry stakeholders.
"That's not what happens in Canada. That's what happens in the United States. But in Canada … you use it and you pay for it, and no tax dollars go into it."
Canada's air industry is based on the "user-pay principle," meaning taxpayers do not subsidize air travel in Canada, and those who fly pay for the system.
"Our government will continue to keep taxes and fees as low as possible, while ensuring the ongoing sustainability of our airports," a government spokesperson told CBC News in an email.
The spokesperson added that Ottawa recently made it mandatory for airlines to advertise all-inclusive airfares that include taxes, fees and surcharges.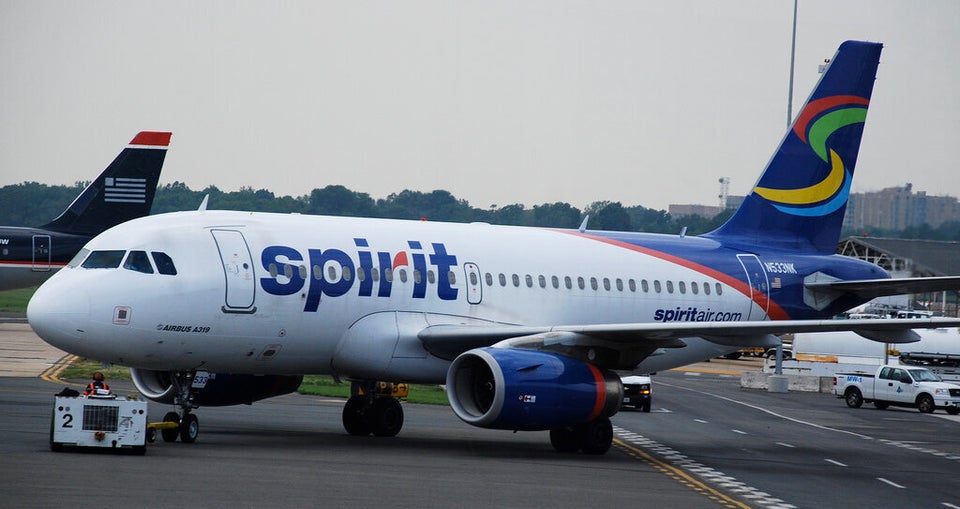 Rankings Of North American Airlines