Justine LeGault is a knockout!
"The fact that I only got positive feedback about my ELLE cover truly makes me happy. It seems people aren't so shocked anymore to see curves in the medias. This is great news!"
Elle Quebec certainly wasn't afraid to show off the blond beauty's curves. The cover photo features the 5'9 model's bare legs and thighs front and centre.
The magazine isn't the first trend-setter to feature curvy models.
Fashion magazines of course have been embracing plus-size models for years including Vogue Italia and French Elle, however critics are quick to point out that they aren't doing enough to feature curvier women.
We hope that more magazines like Elle Quebec embrace plus-size models and feature more of them on their covers.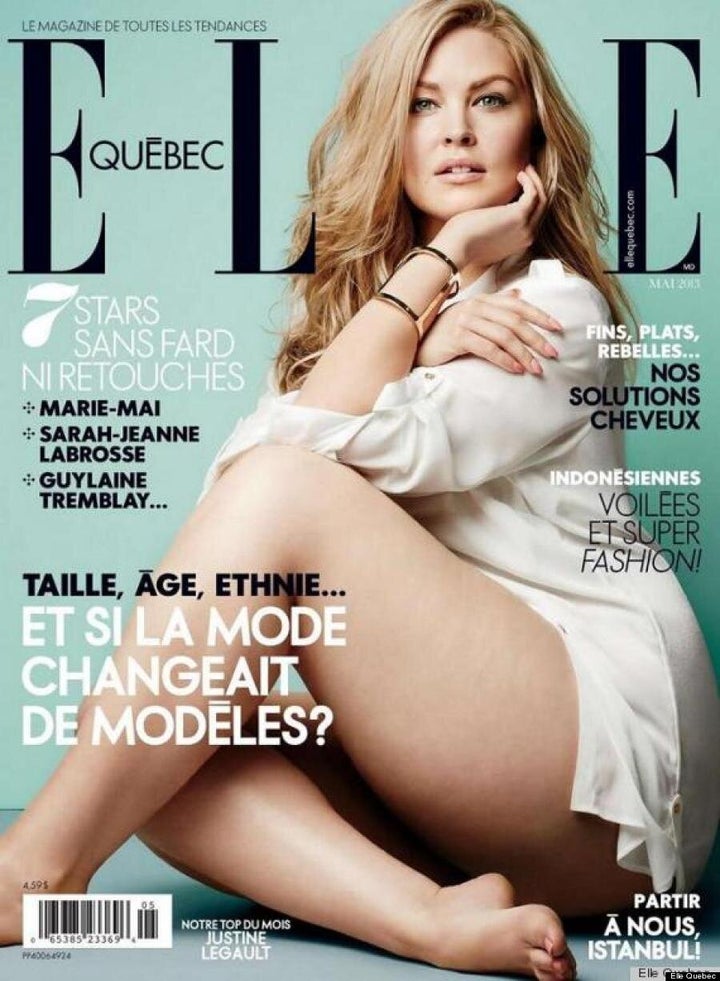 Check out a behind-the-scenes video of Justin LeGault's Elle Quebec photo shoot:
More curvy models we love: