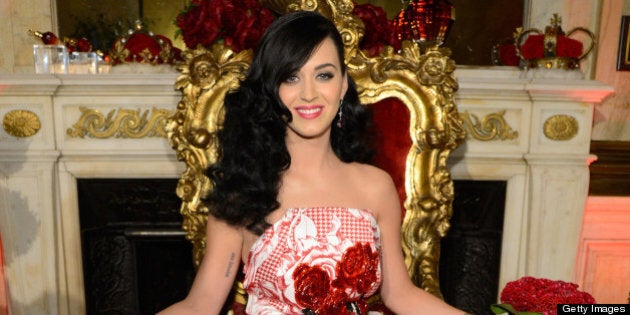 Katy Perry might be taking her "Pop Royalty" title a bit too literally.
Wearing a strapless rose-print Thom Browne ballgown (complete with panniers, also known as pocket hoops, which were a staple of 18th century royal dress), the 28-year-old looked every inch the Queen Bee sitting on an ornate gold throne and holding her perfume as if it were a royal scepter.
But the songstress forgot one important key element to her look: The white, powdered wig! Instead, Katy took a modern twist to Antoinette's hairdo and let her long, curled locks down around her shoulders. (Perry used the same hairstyle at a "The Great Gatsby" event on Tuesday.)
"Killer Queen" is Katy's third perfume; she launched "Purr" in 2010 and "Meow" in 2011.
What do you think of her outrageous look?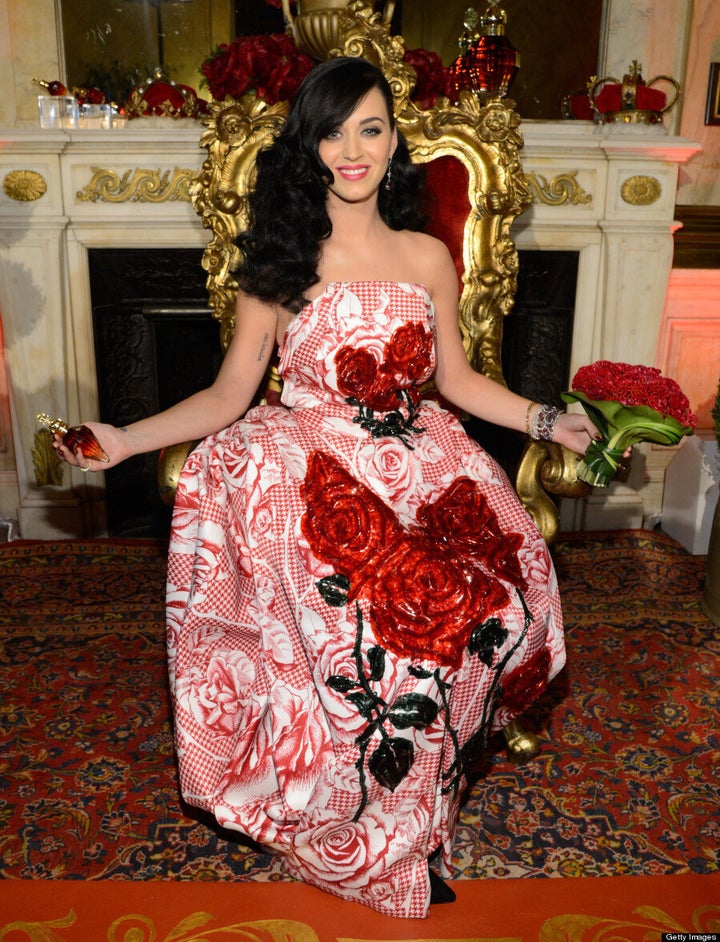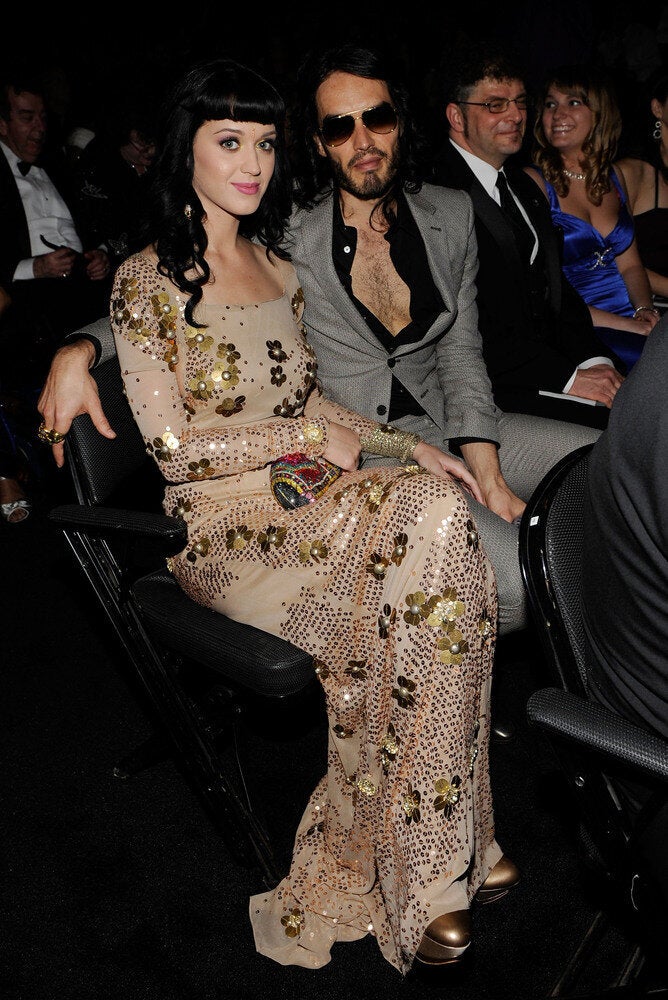 Katy Perry's Shifting Style